Davanti signs tyre supply partnership with Portuguese race driving school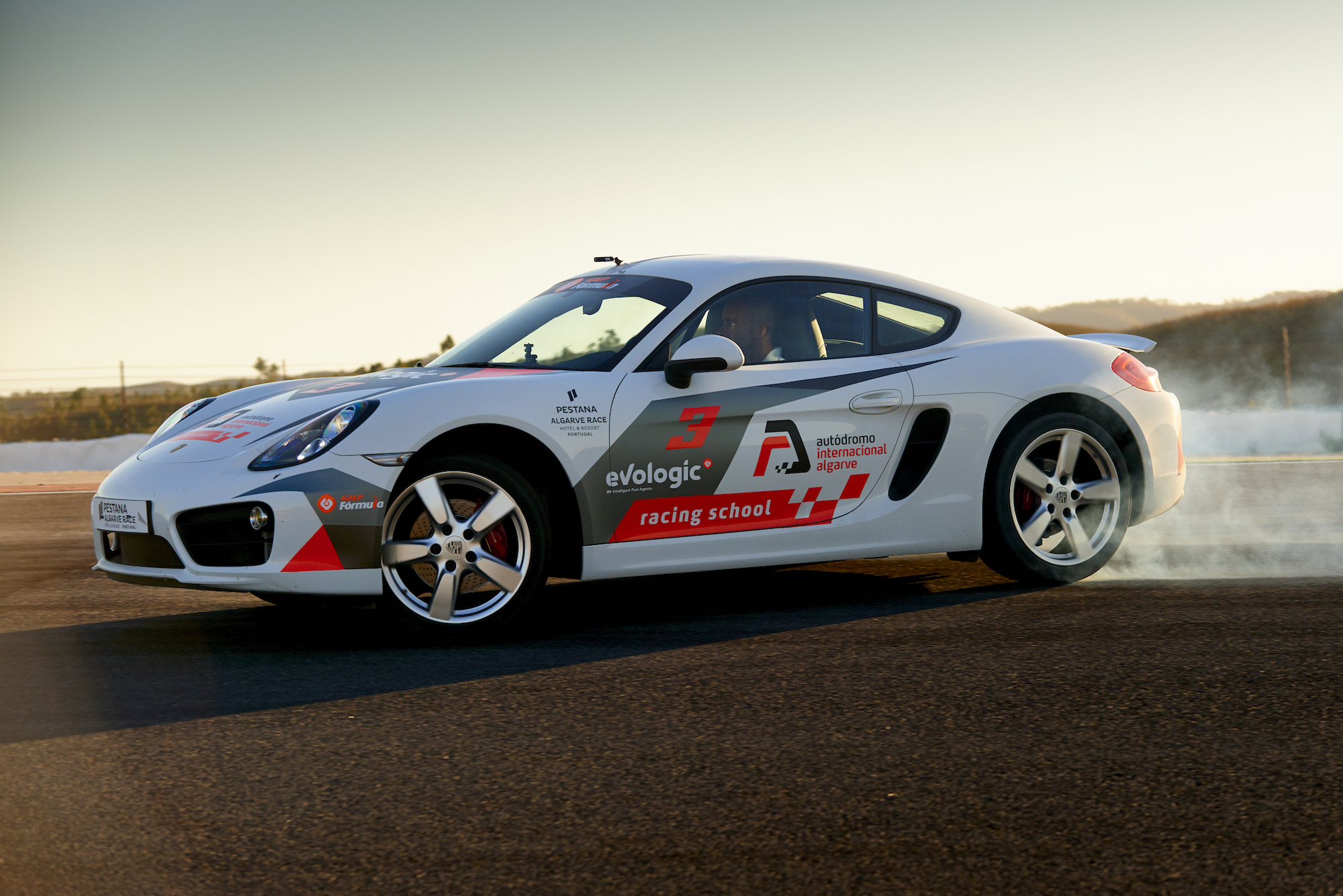 Following its product experience event at the Portimao circuit in September, Davanti has announced a new partnership with the Autodromo Internacional do Algarve Racing School in Portugal. For the next two years all vehicles at the AIA Racing School will be fitted with Davanti Tyres. Models include a Porsche Cayman S, Audi RS3, Audi TTS, Honda Civic Type-R and two Ginettas, All professional racing tuition, track experiences, and driving demonstrations will be performed on Davanti's DX640 tyres, with the exception of the Ginettas, which will race on the DX390 pattern.
In addition to its tyre fitments, Davanti will have plenty of brand presence at the track to promote the partnership. It will include a giant feature wall in the Race School, product display areas, and branding on the circuits clothing and race helmets.
Davanti said that it "made a great impression" on the Autodromo's professional racing instructors, headed by former World Superbike and Moto GP rider Miguel Praia. Praia says: "The Davanti tyres performed exceptionally, not only in all the smaller tests but also on the track which is notoriously difficult for tyres. Their grip and predictability are exactly what you want from a performance tyre and they're long lasting as well. We even kept the tyres fitted to our cars after the Davanti event and got nearly two months' worth of track use out of them."
Davanti sales director Sean Maddocks adds "We feel the partnership with the circuit perfectly highlights our message that premium performance no longer has to carry a premium price tag. Whilst the average driver in the UK will never need to test our tyres to the limits they are pushed to on a track, it is a true statement of quality that the Davanti range is trusted and respected by professional racing drivers to showcase their track and vehicles."
The Autodromo of Algarve recently featured on the series premiere of Amazon Prime motoring show The Grand Tour, with the 'Holy Trinity' hypercar showdown between the McLaren P1, the Ferrari LaFerrari and the Porsche 918.
Davanti states that the prominence of the race track in the minds of the motoring enthusiasts all over the world will inspire its heavy promotion of the partnership throughout 2017; the company will also "work on ways to activate this partnership to the UK and European market sectors." To promote the partnership to the UK, the team will exhibit one of the circuit's vehicles on its motorsport themed stand at the 2017 Autosport show in Birmingham in January.