Yokohama unveils 40th anniversary Advan logo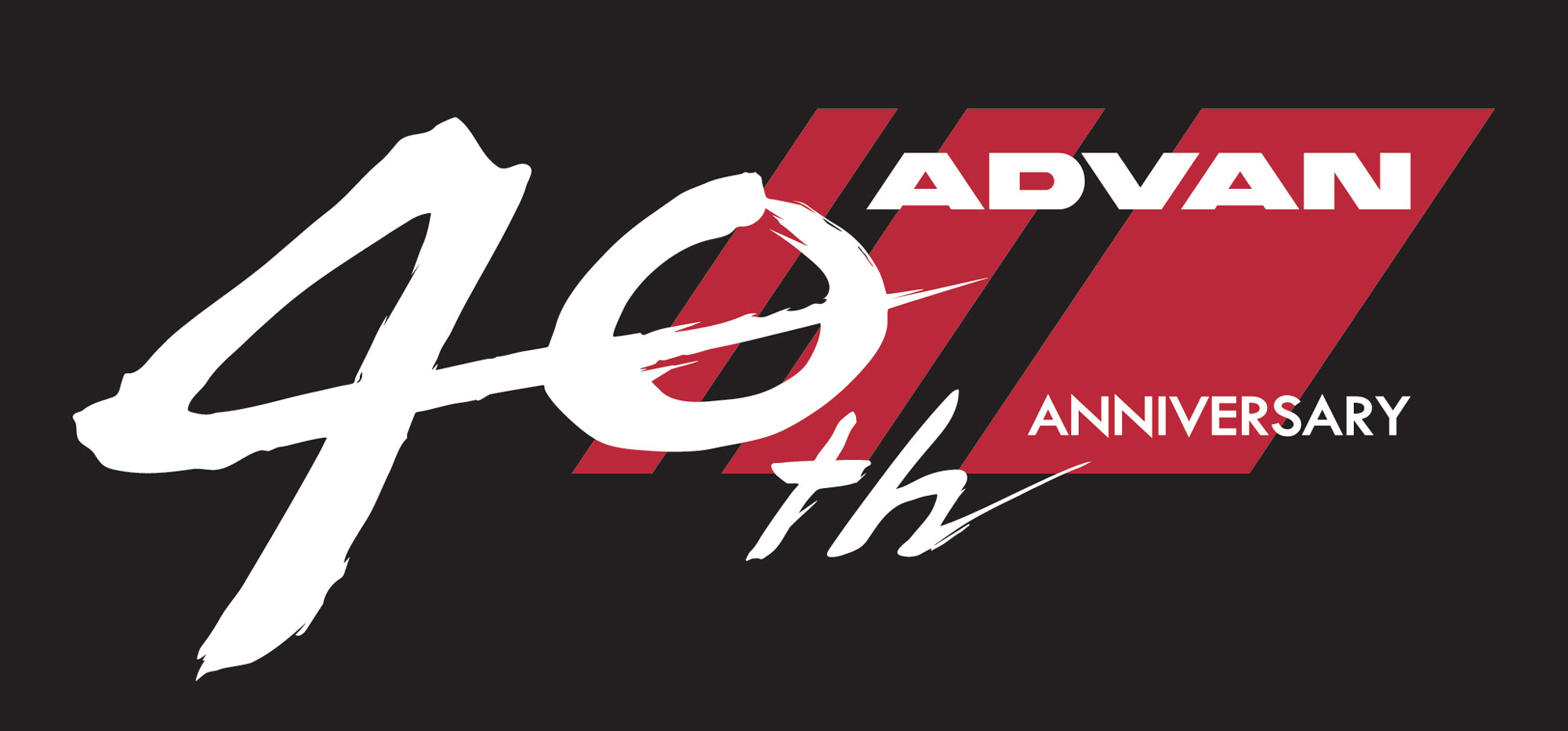 A new logo has been created to celebrate the 40th anniversary of the Yokohama 'Advan' tyre brand. It will be used throughout 2018 as a means for Yokohama Rubber to express its "gratitude to the many people in Japan and abroad who have helped make Advan a hit brand that has been loved for over 40 years."
Yokohama Rubber introduced the brand in 1978, positioning Advan products as tyres offering the "ultimate driving" experience. The first tyre to debut was the Advan HF, a product Yokohama states was the "first sports radial tyre to be introduced in Japan." The Advan name was also adopted for Yokohama motorsports tyres and through this has contributed to elevating awareness of the Yokohama range.
Since 2005, Yokohama Rubber's global strategy has positioned Advan as the company's global flagship brand. It is used today on a diverse range of tyres for a variety of vehicle segments, from high-performance premium cars to sports cars, luxury saloons, SUVs and smaller cars. Advan tyres are also original equipment on vehicles from many Japanese and international car makers, including Porsche, Mercedes-Benz and Audi.
Current motorsport engagements involving the Advan brand include as official tyre of the FIA World Touring Car Championship (WTCC), a status it has held since 2006, and as official tyre of the Japanese Super Formula Championship series since 2016.
Introducing the 40th anniversary logo, Yokohama Rubber shares that a "bold brush stroke" was used to "express the high performance and power that Advan tyres deliver to drivers on normal city streets and winding roads as well as to drivers in the top-category motor races."