2 Yokohama tyres OE on latest Porsche Cayenne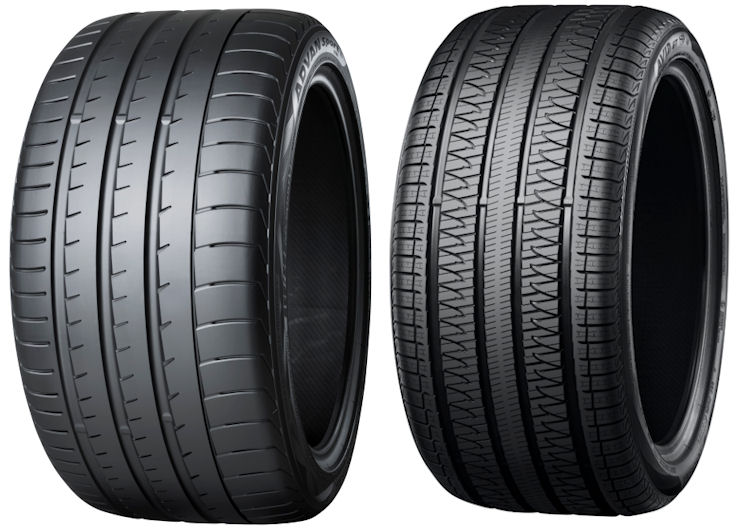 Yokohama tyres have been fitted as original equipment on the Porsche Cayenne since the SUV was first introduced in 2002. This partnership has continued through to the third-generation Cayenne – Yokohama Rubber shares that two of its tyre models are being supplied as original equipment.
The Porsche wears the Yokohama Advan Sport V105 in sizes 285/35ZR22 (106Y) on the front and 315/30ZR22 (107Y) at the rear in a number of regions, including Europe. The tyre fitted to the Cayenne was developed together with Porsche, a collaboration denoted by the 'N0' mark on the sidewall of each tyre, which indicates Porsche's approval.
A second original equipment tyre fitted in certain markets in the Yokohama Avid GT, a tyre that brings BluEarth design elements and technologies to the Avid passenger car tyre range previously sold in North America. The Avid GT is the first all-season tyre that Yokohama has provided to Porsche as original equipment. It is supplying the tyre to the Cayenne in 20- and 21-inch sizes; vehicles with the smaller rim size can wear the Avid GT with size 275/45R20 110V tyres at the front and size 305/40R20 112V at the rear. Cayenne SUVs with 21-inch rims can have 285/40R21 109V size front tyres and 315/35R21 111V rear tyres.