IMI approves latest Klarius Products training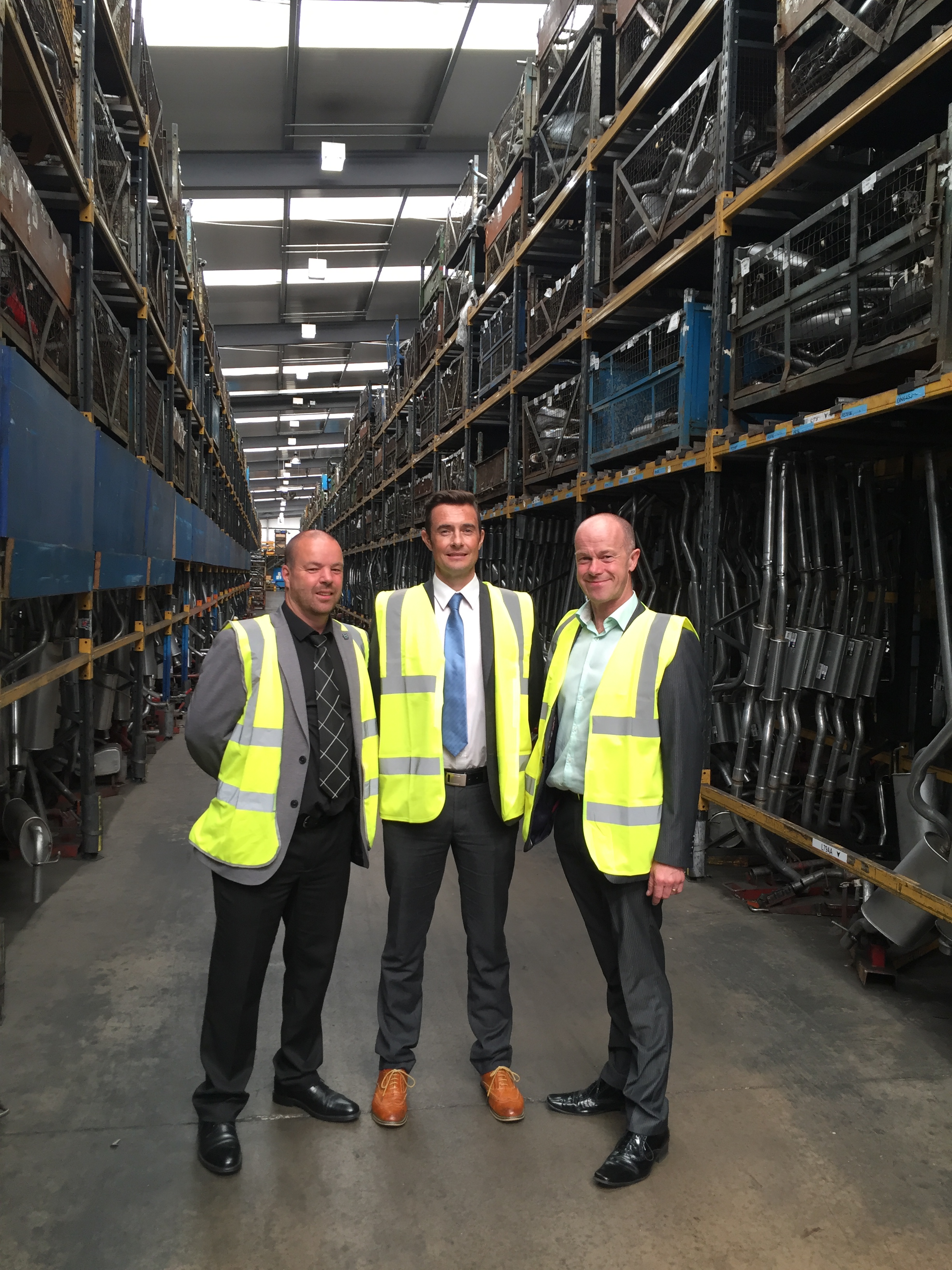 Klarius has backed up the quality of its training after teaming up with the Institute of the Motor Industry (IMI). The IMI visited the exhaust manufacturer to validate its latest emissions product training modules. The professional institute for those working in the motor industry offers accreditation for educational courses to help increase knowledge and quality within the industry. Klarius says this mission statement is closely aligned with Klarius' approach to the market of providing education and supplying high quality type-approved components.
Klarius explains that emissions products are evolving quickly to keep up with the latest European legislation, becoming much more complex. This has had an effect on the design of catalytic converters (CATs) and diesel particulate filters (DPFs) in particular, which in some cases are being amalgamated into one component. These new developments have created somewhat of a knowledge gap in the industry. Klarius has identified the need for technical knowledge to be passed down from manufacturers of these components to the distribution channels that retail them and the garages and technicians who specify and fit the products. The overall aim is to ensure a better quality replacement component and correct fitment for motorists.
Doug Bentley, head of research and development at Klarius said: "There is a lot of problem solving going on in garages. If a component fails, it is for a reason. Not only do technicians need to know the latest fitting techniques, they also need to be able to analyse the symptoms and failure modes and rectify accordingly. Otherwise, the fault will reoccur if the initial cause is not repaired. This process is becoming more difficult as emission control systems become more complex and the part engine management plays increases."
Barry Williams and Colin Hankey from the IMI, visiting Klarius' stock warehouse in Cheadle, Staffordshire expanded: "We are really pleased to be working with Doug and the team at Klarius. They have recently written an excellent two day IMI Quality Assured Program (QAP) covering exhausts, CATs, DPFs and Additive Systems – which addresses many of the challenges garages and technicians encounter. We are pleased today that after our audit the Klarius Cheadle site is now an approved IMI training centre, and the QAP course has also passed the IMI requirements and is now accredited for delivery to candidates. Not only is the information superb, but the learning outcomes are clearly defined and this fits perfectly into a CPD requirement. We are also looking at releasing condensed versions of the course modules as videos as an interactive online resource for our members worldwide."
Paul Hannah, business development director at Klarius added: "It has been a pleasure to work with the IMI and great to hear such a positive, independent assessment of our hard work in providing education in order to raise standards in the industry."