Klarius launches IMI Accredited training scheme for independent garages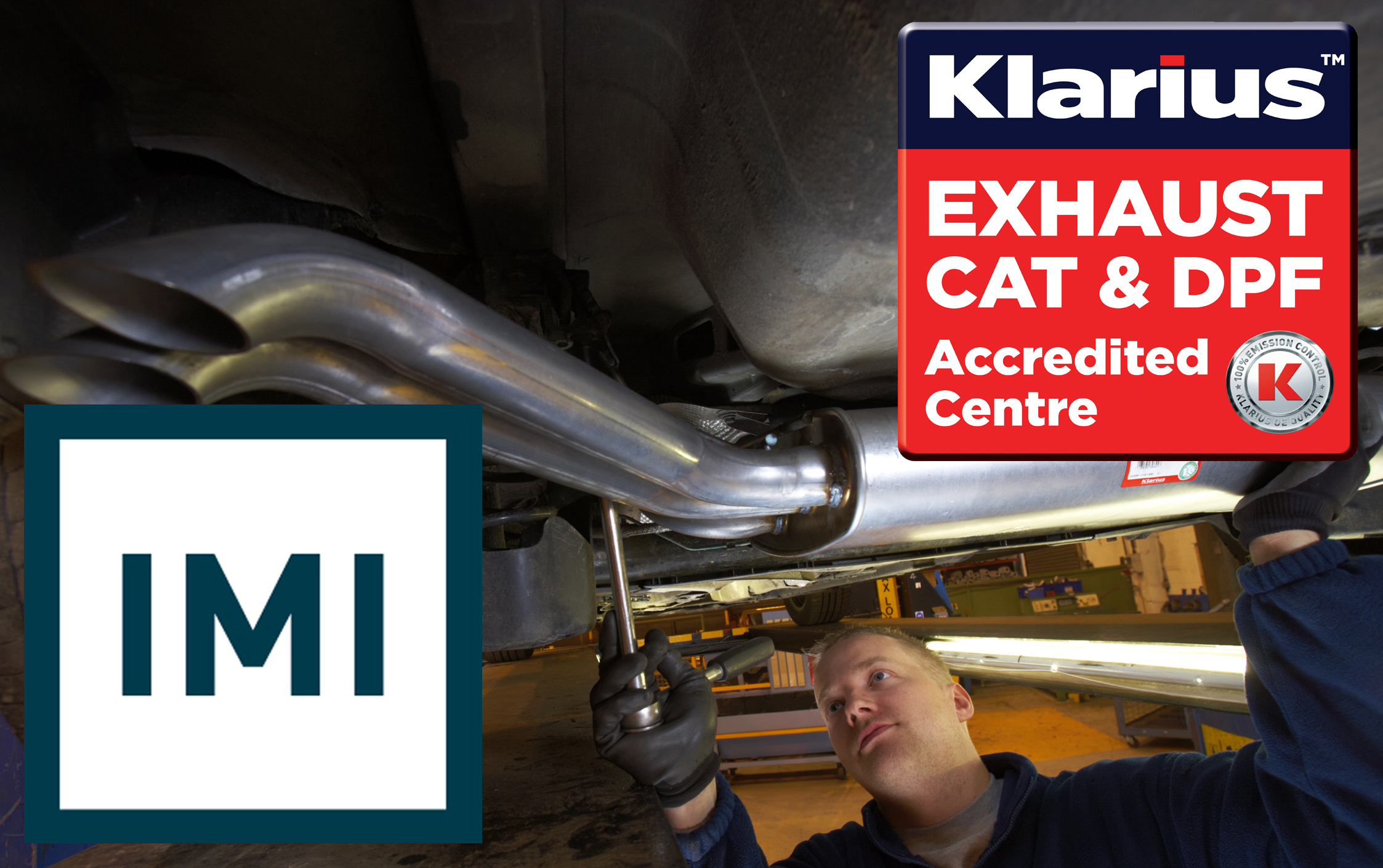 The new Klarius Emission Control Garage Accreditation scheme is designed to improve garage's ability to deliver emission control product knowledge and services, while also increasing sales. The mission is to provide a mixture of professional training, signage and promotional tools all designed to increase customer confidence in solving Exhaust, CAT and DPF related issues.
Paul Hannah, business development director at Klarius, the UK's largest manufacturer of type-approved aftermarket exhaust, CATs and DPFs revealed the benefits to the market of the scheme, "Better knowledge and improved delivery of service are key issues for us when working with our distribution network to ensure independent garage businesses continue to grow and be successful."
Doug Bentley Klarius head of R&D and also one of the official course trainers adds, "Emissions products are changing all the time and with legal requirements to fulfil in addition to being familiar with new failure modes and fixes there is a lot to know, even for experienced technicians.
"This is why we have worked with the highly respected IMI organisation to approve our training modules and ensure delegates receive industry recognised qualifications at the end. Being part of the scheme will improve both businesses and staff members alike and ensure that the most professional garage mechanics in the market will have access to the most comprehensive knowledge base in the industry"
Each accredited garage receives a pack that includes an overview document in addition to various promotional items such as: a Certificate of accreditation, diagnostic wall posters, diagnostic desk pads, outdoor signage and professional POS, plus a diary of training courses being run across the country during the year.
Garages also have direct access to live technical support and receive inclusion on the www.Exhausts-Direct.net website which is designed to help motorists find a garage that can help with diagnosing and solving issues with exhaust systems, CATs and DPFs.
Any garage can apply. To qualify, garages must demonstrate that they meet a certain standard of service already; this includes an assessment visit to check on basic aspects such as site cleanliness and provision for a customer waiting area and public toilets. The business must also operate a policy of only employing trained mechanics and maintaining a positive and enthusiastic outlook on improving the business and offering a consistently high level of service.