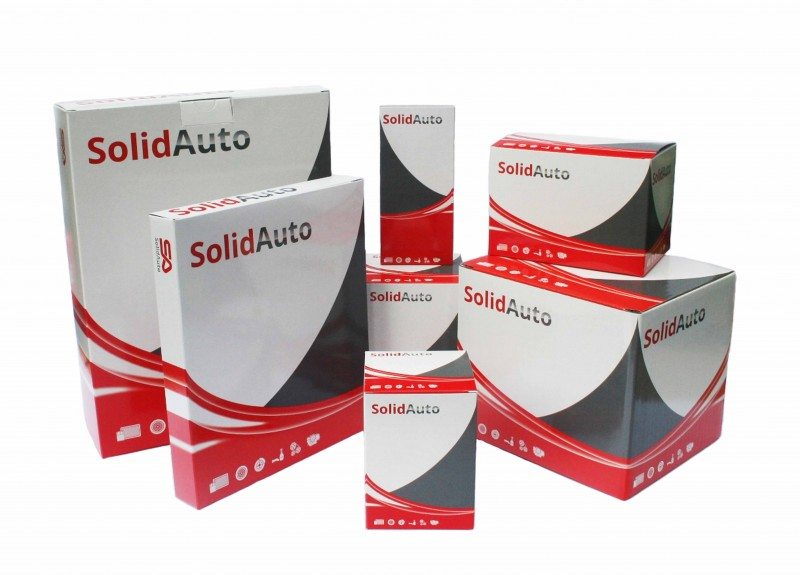 Solid Auto's recently-launched corporate identity
Solid Auto UK is introducing a completely new corporate identity, including new logo and brand imagery, for its entire Japanese and Korean product portfolio. The updated branding and new packaging is designed with the customer in mind, ensuring a high quality contemporary visual image, which is backed up by the OE quality product inside the box.
The launch follows months of development and refinement by Solid Auto, resulting in a high quality, competitively-priced product now within eye-catching packaging, alongside specialist support and customer service.
Over the next 12 months, all of Solid's extensive product range will benefit from the new branding, including filters, braking, transmission, cooling, steering and suspension, electrical and engine components.
Adair Lord, marketing manager for Solid Auto, said: "This is one of the biggest development and investment projects at Solid Auto in its 33 year history and demonstrates our continued commitment to supporting our customers in the independent aftermarket".
"Since the very beginning we have continued to offer a high quality product portfolio and we are proud that this is now complemented by our contemporary new branding. In today's industry, it is essential to promote a powerful brand identity and we are investing heavily in all areas of our business so that our brand resonates strongly with motor factors and garages."
"We look forward to implementing the packaging nationally and help drive sales through our valued customer base."
To support the new imagery, Solid is increasing its communication with customers so that they can sell the brand with confidence. This includes a new quarterly newsletter, trade press campaign, social media and regular e-bulletins, as well as PR and marketing material.
Category: Company News