New imagery for Evergreen Tyres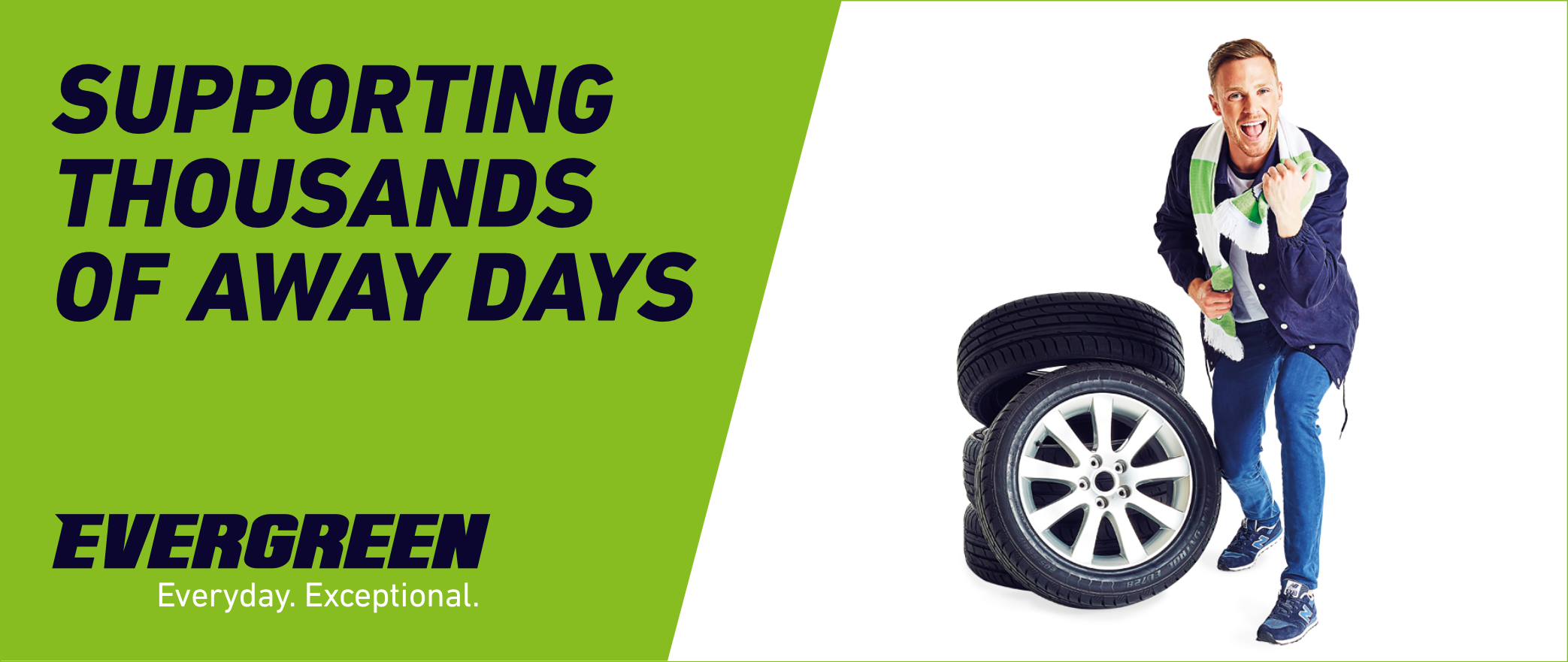 Evergreen Tyres has refreshed its corporate imagery, six years after entering the UK market. The brand has recently introduced five new patterns to its Dyna range.
Peter Cross, commercial manager at Evergreen Tyres UK says: "In line with our commitment to 'changing tyres' and offering reliable innovative patterns through advanced manufacturing techniques. The previous tagline of 'change is good' has been changed to 'Evergreen is for the everyman' in recognition of the range appealing to all types of drivers.
"In general people need a quality tyre to get them safely to their destination in all weather conditions which is exactly what Evergreen sets out to achieve and the range is backed by our Tyre Life Guarantee which has been available since the brand was launched. Whether you are a business person driving to meetings, a van driver delivering to customers, a mum doing school runs or even a dedicated sports fan driving to away games, we have an Evergreen tyre for everyone."
The new Evergreen design has been produced by creative agency Liquid and reflects the everyday customers of tyre dealers.
Steve McGauley, executive creative director at Liquid comments: "This new brand design perfectly illustrates the Evergreen Team's enthusiasm and focus on connecting with their customers. We believe the transformation increases the position of the company in today's competitive market and is the vision for the future."