Servicesure revamps website as garages join at 'record rate'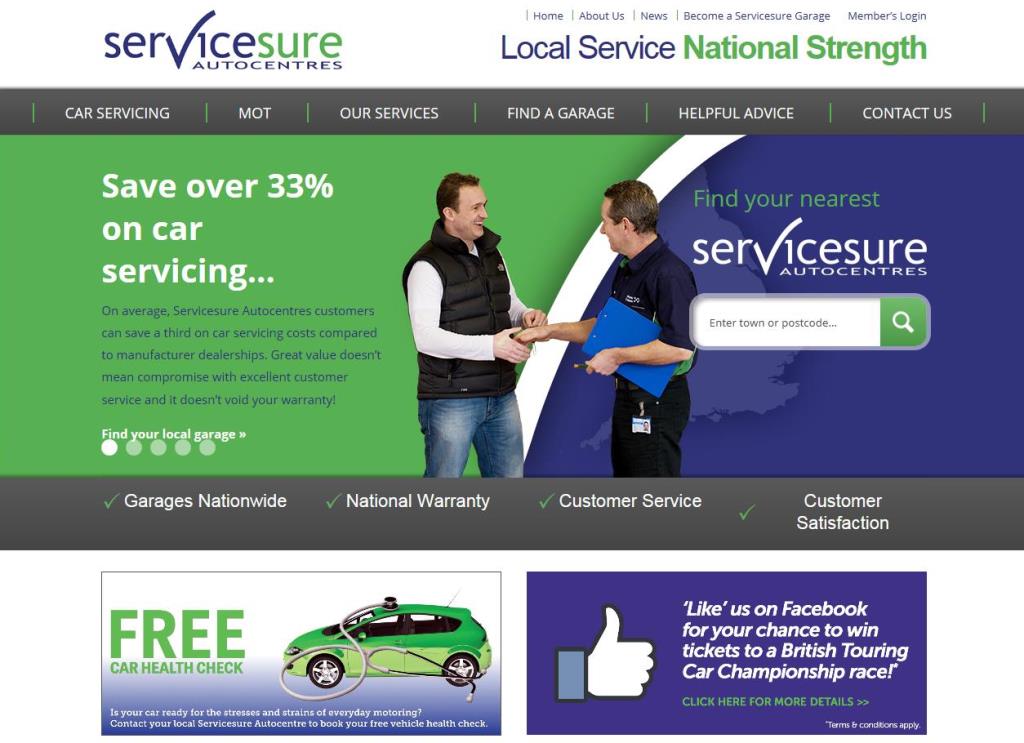 Servicesure Autocentres has comprehensively revamped its website, simultaneously launching on five social media platforms, in order to communicate better with its membership. The company said that sign-ups have hit "record levels" in recent months. Paul Dineen, head of garage programmes for Servicesure, said: "This is Servicesure going up a gear.
"We've put the consumer experience first; the website is much more motorist friendly, easy to move around and packed with helpful features and interesting information. It's gone from basic and functional to fully functioning, putting ease of use and convenience at the motorists' fingertips.
"With Servicesure now on Facebook and Twitter we and our garages can really engage consumers and have a two-way conversation with them. We are really well placed to remind drivers this is a national group with a national guarantee that delivers the high standards of work you'd expect from the UK's fastest growing garage network.
"The objective is to make the experience as simple, quick and stress-free as possible for motorists to find a garage and book their repair, service or MOT. In turn that drives business to the garages who are our members."
Dineen added: "It's Servicesure taking a lead in bringing consumers and garages closer together, developing trust and loyalty between the two.
"We recently had our best week ever, interest from garages just keeps growing, although membership is by invitation only to ensure the network as a whole is working to the same quality and business practice standards we insist on and can help them with."
Features on the website, which is mobile and tablet compatible, include Find a Garage customer reviews, news, details about the Servicesure National Warranty, videos and offers. There's also a reminder service for MOTs and other garage visits.
The site also has a resource section for garage members, through which they can access information about the benefits of being a Servicesure Autocentre.