Chelsea Ladies FC lend support to Tyre Safety Month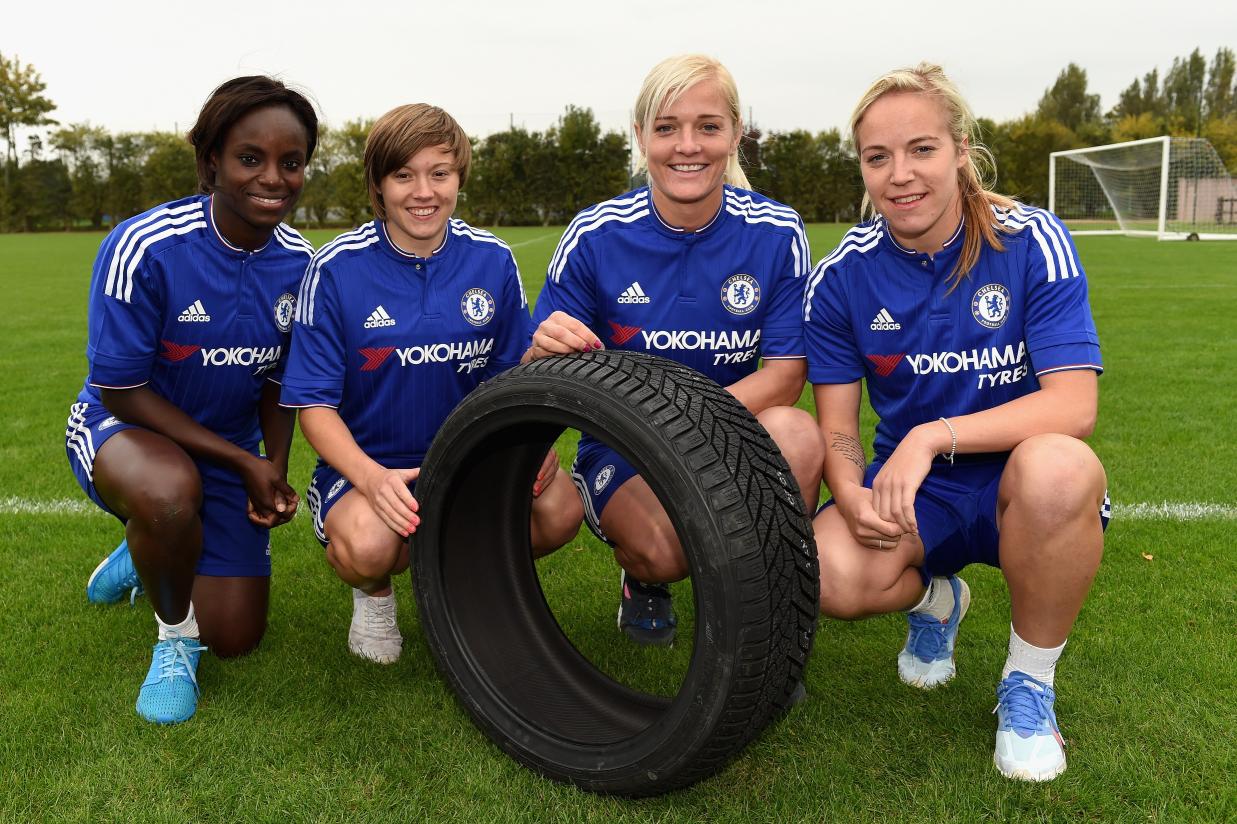 Chelsea Ladies FC will support this year's Tyre Safety Month, raising tyre safety awareness among Britain's drivers. Having recently lifted an historic 'Double', the team has taken time out of its Champions League preparations to encourage motorists to practise #SafeTyreChecks – the key message of October's month-long tyre safety campaign. The backing from the English Women's Super League and FA Cup champions extends the support already offered to Tyre Safety Month by Yokohama, Chelsea FC's Official Shirt Sponsor, and TyreSafe board member.
Emma Hayes, Chelsea Ladies manager, said: "This year has been outstanding for Chelsea Ladies as we've developed into a team capable of taking on and challenging the best – we fully deserved both honours and earned them through consistent erformances. That success only comes from hard work behind the scenes and looking after the fitness and well-being of the team. Just like everyone else, Chelsea Ladies FC's team depends on getting its players to and from our work safely, and that includes making sure our vehicles are fit.
"Tyre Safety Month's message of practising #SafeTyreChecks is something we can all do to keep ourselves safe out on the road, so Chelsea Ladies FC is only too pleased to add our support to this potentially life-saving campaign."
"Tyre Safety Month acts as the focal point for TyreSafe and its supporters to reach broader audiences with the tyre safety message," said Stuart Jackson, chairman, TyreSafe. "The support offered by Chelsea Ladies double-winners is fantastic and is the first time we have had such high-profile backing from one of the world's major football clubs. TyreSafe believes that the awareness created by this type of activity will encourage ever more of Britain's drivers to check their tyres' air pressure, condition and tread depth."
Tyre Safety Month 2015 has gained the support of a wide variety of organisation from Highways England and the fire service, to the police and supermarkets, in addition to its motivated members. The photo contest on the facebook.com/tyresafeuk page and @Tyresafe Twitter channel provides another incentive to Britain's drivers to conduct these routine checks with the chance to win up to £300 of tyres. To claim that prize, entrants simply post a photo showing where they last did their tyre safety checks along with a caption.