SingEx-ECI International seeking ways to 'build on' Brityrex 2014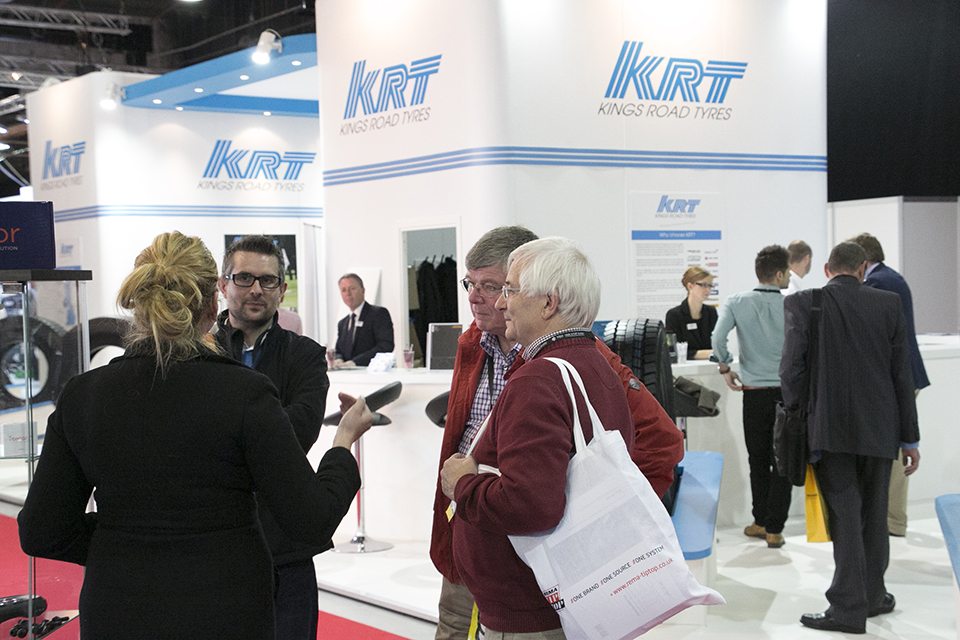 The organiser of Brityrex International 2014, SingEx-ECI International, said that it will seek to take the show "to the next level" following feedback from the 2014 edition of the show. A foundation for increased success has been laid by an expanded programme of informative and engaging discussions in the form of TyreTalk seminars, enhanced product variety, numerous product launches and first time appearances at a UK tradeshow, the organiser said.
Aloysius Arlando, chief executive officer of SingEx Holdings, the holding company of SingEx-ECI International said: "We are grateful for the positive comments received from our partners at Brityrex International, particularly those relating to the quality of buyers, the professional presentation of the event and the value of the TyreTalk seminar programme.
"Our task now is to examine all of the feedback and put plans in place that will take the show to the next level. Those plans are likely to see increased investment in the show and will certainly include working closely with the trade and key sponsors such as the National Tyre Distributors Association (NTDA). We are focused to grow the entire Tyrexpo series to be the leading tyre trade event in the respective regions. The next edition of Tyrexpo Asia, to be held in Singapore in March next year, marks the tenth edition, and will be the largest and most comprehensive show since its launch two decades ago."
Commenting on Brityrex International 2014, National Tyre Distributors Association (NTDA) director Stefan Hay said: "Brityrex International was an excellent event for us at every level. Our stand was busy with enquiries for membership and services. The TyreTalk seminar programme we organised was both popular and informative, and our annual dinner and Tyre Industry Awards evening was a sellout, for which we are still receiving plaudits." Hay also thanked NTDA members and SingEx-ECI International "for the constructive and rewarding relationship we have enjoyed with them."
Key exhibitors
Brityrex continued to receive a good deal of support from the UK wholesale sector. Kings Road Tyres, always a key supporter of the show, presented a large booth supplemented by the launch of its exclusive distributorship of Aeolus tyres. Tim Bader, KRT Group operations manager, commented: "We are a regular supporter of Brityrex and this year's show is the perfect occasion to launch the new range. The move into the PCR market with Aeolus is a logical extension of the tried and trusted relationship we have developed with them over the past ten years on commercial products. We will be selling the range exclusively in the UK (excluding Ireland) and are confident that it will prove to be very popular with stockists looking for a quality budget range, backed up by a high-impact merchandising package.
"It was good to see major companies like Pirelli and Michelin Training at the show, Bader added. "I hope they will set an example that other manufacturers will follow at the next Brityrex International."
On the passenger car side of the market, Bond International, winner of the Best Trade Stand award, showcased new ranges and additions for the five exclusive brands it distributes in the UK: Infinity, Sailun, Rotalla, Jinyu and Marshall. These new releases included a self-sealing budget tyre from Jinyu, from whom a new range of runflat tyres will also be available in early 2015; an expanded winter tyre range and SUV products from Sailun brand, Rotalla; and a new all season range from Sailun. Plans are advancing to replace the entire Marshall range over the next 18 months.
Garage equipment suppliers Hofmann Megaplan UK, Rema Tip Top and Supertracker presented attention-catching demonstrations of, respectively, Corghi and Supertracker's own wheel alignment and balancing products. Supertracker's stand national sales manager, Jerry Barker staged alignment demonstrations, increasing interest and generating new sales leads. The company's 'flagship' STR 420 eight sensor wheel aligner heads the company's extensive range of products.
SD-International's sales and marketing director, Peter Nicholls said the company's stand, promoting private tyre brands Toledo, Pace, Maxtrek and Autoguard had "attracted a steady stream of visitors."
Stamford Tyres presented SSW's Soleil range of luxury wheels alongside its flagship Firenza ST-05A high performance pattern; the Firenza ST-09 directional pattern; and the Nu Ice cold weather/winter tyre range including the NTS-01 studless and XT-01 studdable patterns.