Tag: Michelin Training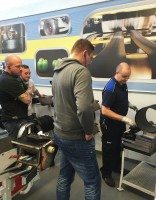 Representatives from Michelin Certified Centres across the UK have further refined their customer service and management skills on a Michelin Auto Professional 'Advanced Tyre Academy' training course in France. The four-strong group was selected for the second stage of the Tyre Academy programme to represent dealerships that completed the previous course curriculum, which featured classroom and workshop-based training at Michelin's dedicated training centre in Stoke-on-Trent. This year's four delegates, who all graduated from the first Tyre Academy, were identified as ideal students for the second course by their respective dealerships.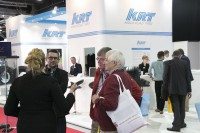 The organiser of Brityrex International 2014, SingEx-ECI International, said that it will seek to take the show "to the next level" following feedback from the 2014 edition of the show. A foundation for increased success has been laid by an expanded programme of informative and engaging discussions in the form of TyreTalk seminars, enhanced product variety, numerous product launches and first time appearances at a UK tradeshow, the organiser said.