Tag: US Department of Commerce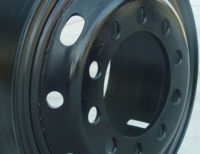 The USA has determined the rate of anti-dumping and countervailing duties it will charge on steel commercial vehicle wheels imported from China, and the levels set are high. This month, the US Department of Commerce announced final anti-dumping duties of 231.7 per cent and countervailing duties of 457.1 per cent.
Following an investigation covering the period from 1 July to 31 December 2017, the US Department of Commerce has issued a preliminary determination that steel wheels from the People's Republic of China were (or were likely to have been) sold in the United States at less-than-fair-value. It now invites interested parties to comment on this preliminary determination.