Vietnam-based tyremakers could be "cleared" by US anti-dumping investigation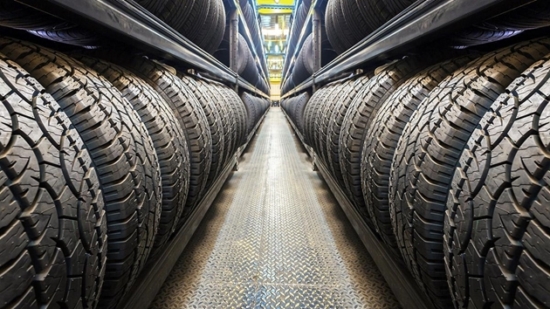 Vietnamese officials have interpreted the US Department of Commerce (DOC) anti-dumping investigation preliminary conclusions as "very positive" for Vietnam-produced car tyres. There was even hope that cooperative Vietnam-based tyre manufacturers Local newspapers read this mean Vietnamese tyre factories had been "cleared" by the investigation.
Writing on 8 January 2021, a Ministry of Industry and Trade of the Socialist Republic of Vietnam (MoIT) statement highlighted that the DOC preliminary conclusion (published on 30 December 2020) determined the dumping margin for tyre exporters based in Vietnam at between 0 per cent and 22.30 per cent.
"This is a very positive conclusion when the enterprises that are determined not to be dumped in the preliminary conclusion have exports accounting for 95.5 per cent of the total export turnover of automobile tyres from Vietnam to the United States. The remaining businesses, due to not fully cooperating with the investigation agency, are subject to a tax rate of 22.30 per cent…", the MoIT statement explained, adding:
"This preliminary result also brings many advantages for Vietnamese exporters when other partners under the same anti-dumping investigation have been imposed by the DOC with high preliminary anti-dumping taxes (13.25 per cent – 98.44 per cent)".
Normally, the US DOC conducts on-site verification shortly after preliminary conclusions in order to verify the information submitted in questionnaire responses. However, due to the impact of the Covid-19 pandemic, the US announced that it would not conduct an on-site verification but required businesses to provide additional information to verify the data before making a final conclusion.
In light of the Covid-related disruptions to normal procedure, Vietnam's Trade Defense Department and MoIT recommended close cooperation with a view to seeing Vietnam-based tyre makers removed from the investigation:
"related automobile tyre manufacturers and exporters [should] continue to cooperate closely and fully with the investigation agency to ensure that say positive final conclusions. In the case that preliminary conclusions can be kept at the final stage of the investigation, enterprises that are deemed not to be dumped will be excluded from the investigation."
Tyremakers including Bridgestone, Chen Shin (Maxxis), Yokohama, Kenda, Sailun, Jinyu and Guizhou Advance Tyre all have manufacturing operations in Vietnam and therefore stand to gain from being excluded from anti-dumping measures.
The DOC is expected to give its final conclusion around 14 May 2021.