EU makes final truck tyre anti-dumping duties decision, retains fixed rates for manufacturers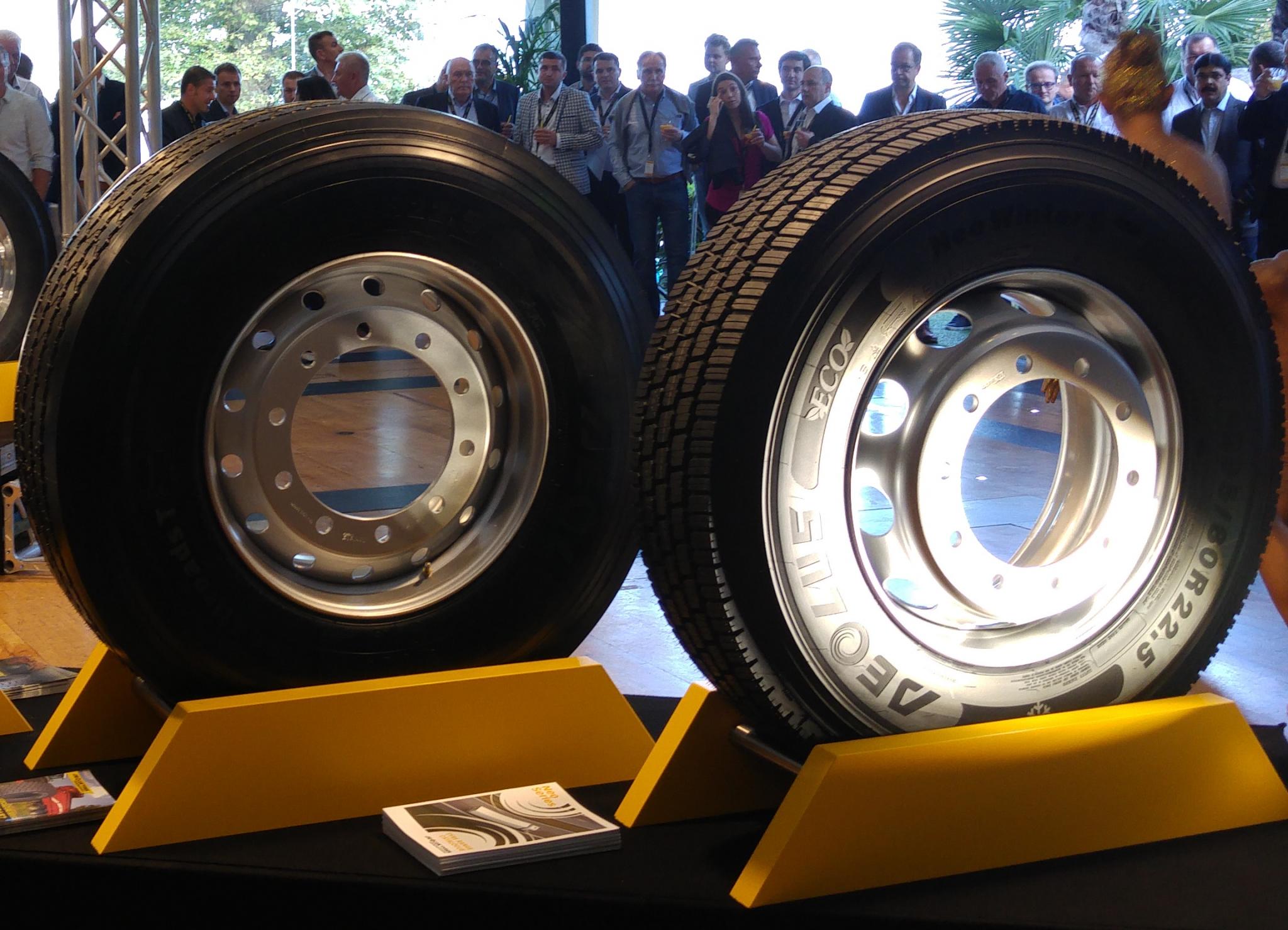 Increases for Giti, Aeolus, 'cooperating manufacturers'; decrease for Hankook
The European Union has made its conclusive statement on the introduction of anti-dumping tariffs on truck and bus tyres and retreads manufactured in China. As previously announced, the EU will impose fixed rate anti-dumping duties on the products, with the final regulation 2018/1579 implemented from 23 October. This ends speculation that percentage rates could be applied. In fact, the EU has revised tariff levels up, almost across the board. The new regulation means that retroactive tariffs, which could have been applied from 3 February to 7 May 2018 have been scrapped. It is also set for the next five years in each member state.
The only manufacturer to see its definitive anti-dumping rate decreased from the figure originally announced earlier in 2018 is Hankook Tire, whose Chongqing and Jiangsu-produced TBR products will attract duties of 42.73 euros. Giti Tire (at 47.96 euros, an increase of 0.45) and Aeolus Tire (49.44 euros, an increase of 4.50) are up, as are all of the companies listed as "cooperating Chinese exporting producers" in an annex to the 2018/1579 regulation note, published in the Official Journal of the European Union, whose products will be subject to a 49.31 euro duty (up from 47.13 euros). These include Guizhou Tyres, Prinx Chengshan (Shandong) Tire, Qingdao Doublestar Tire, Sailun Jinyu Group, Shandong Hengfeng Rubber, Shandong Huasheng Rubber, Shandong Jinyu Tire, Shandong Linglong, Triangle Tyre, and Zhongce Rubber Group. Also listed in this group are the Chinese manufacturing facilities of global brands such as Michelin (Michelin Shenyang Tire), Bridgestone (Bridgestone (Huizhou) Tire), and Goodyear (Goodyear Dalian Tire).
Xingyuan Tire Group and Guangrao Xinhongyuan Tyre are named alongside all other companies in attracting definitive anti-dumping duty of 61.76 euros per item, up from 55.96 euros per tyre. The EU states that it has also concluded its anti-subsidy investigation, which ran in parallel to its anti-dumping duties implementation procedure.
The new regulation (2018/1579) repeals the previous regulation concerning anti-dumping duties for Chinese manufactured truck and bus tyres (2018/163), taking with it the threat of retroactively implemented duties applied to products imported into the EU between 3 February and 7 May 2018. In paragraphs 297-300 of regulation 2018/1579, the EU explains that "newer data demonstrates that no further substantial rise in imports took place as compared to the level of imports during the investigation period," reaching the conclusion that "the retroactive collection of the definitive duties was not justified in this case."
NTDA: progressive manufacturers working with importers on 'new supply models'
Stefan Hay, chief executive of the UK's National Tyre Distributors Association, stated that the association is "pleased that we finally have a definitive decision." Emphasising the need for the tyre trade "to move on and work in unity to ensure that customer demands are met and that we have an efficient and cost effective supply chain," Hay added that the apparent increased demand for retread commercial vehicle tyres is "encouraging" and "good news from an environmental perspective."
He concluded: "More progressive manufacturers are also working with importers and wholesalers to establish new supply models, so overall, I stick with my original thoughts on this issue and that is; this was a 'game changer' for our industry, but once again we have prevailed."
*This article was modified at 12:27 on 22 October 2018 to clarify further the status of tariffs during the three phases defined by the current and previous regulations:
3 February – 7 May 2018 for proposed retroactively applied duties
8 May – 22 October 2018 for the anti-dumping duties laid out in regulation 2018/163
23 October 2018 – 22 October 2023 for the anti-dumping duties now set by regulation 2018/1579