Tag: Travis Roffler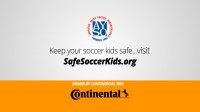 Following the signing of a multi-year agreement, Continental is now 'official tyre' of the USA's largest football association, the American Youth Soccer Organization (AYSO). The tyre maker has also become the presenting sponsor of 'Safe Haven', a child and volunteer safety programme that is compulsory for every registered AYSO coach, referee, administrator and volunteer helper.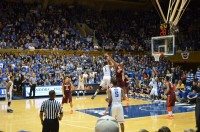 A new multi-year deal signed by Continental in the US will give it a brand presence at a total of 381 college basketball games per season. Continental Tire the Americas has entered into a partnership with International Management Group (IMG) property schools and Learfield property schools, and becomes the 'Official Partner of Basketball' for schools in six high-profile conferences. The tyre maker will be visible both courtside and during televised games.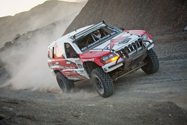 General Tire will continue as official tyre of the Jeepspeed Desert Race Series after negotiating a new multi-year sponsorship deal. The Continental brand has served as official tyre to the series since 2008 and supplies its Grabber tyre to participating teams. It says the partnership "has allowed Jeepspeed to offer its competitors affordable racing within the Best in the Desert (BITD) Series, where budget-conscious racers can compete on the same race courses as the pros." All Jeepspeed competition vehicles are fitted with Grabber tyres, in either 33 or 35-rim diameter. General Tire points out that the very same specification tyres are sold to the public.