Football: Continental extends partnership with England Women's Senior Team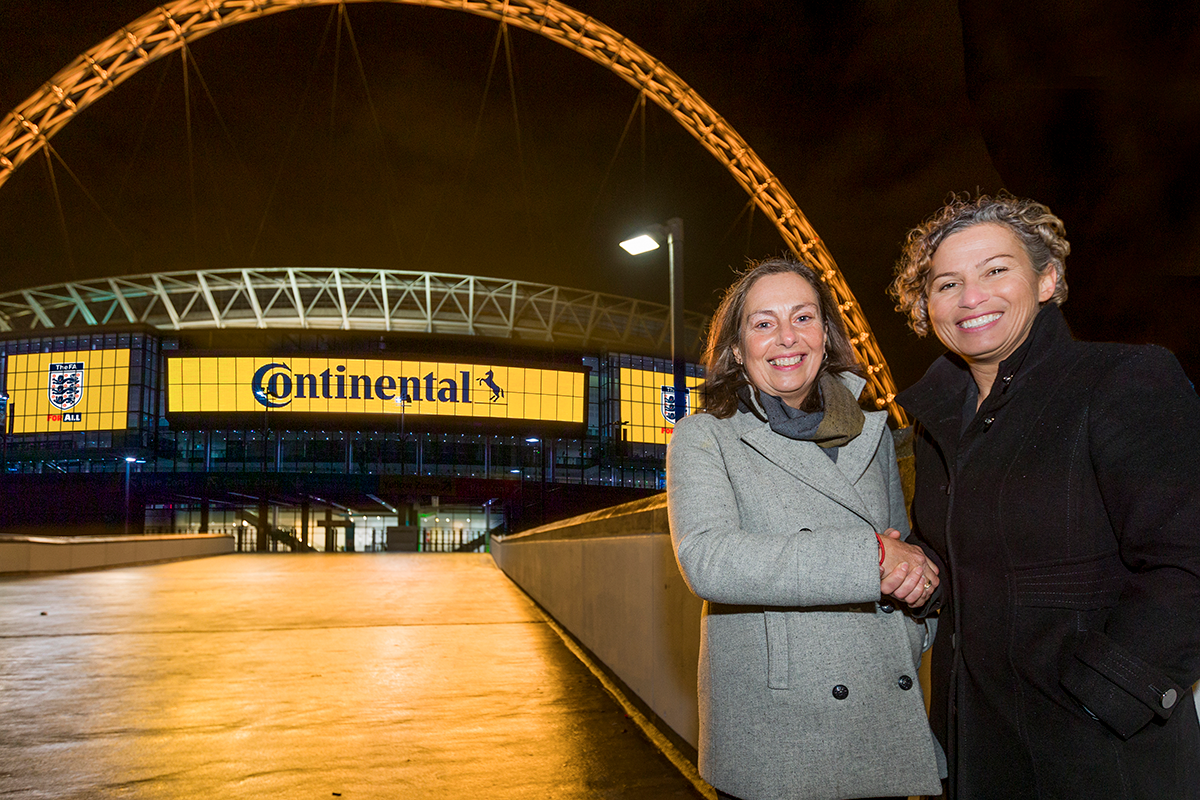 Continental Tyres has renewed its commitment to Women's football in England by extending its partnership with the FA to September 2021. This renewal will see Continental, as a founding partner of The FA Women's Super League, reach its ten-year milestone of continued support.
Under the extended agreement, Continental Tyres remains the official tyre partner to the England Women's Senior Team and continues its uninterrupted role as title partner to 'The FA Women's Continental Tyres League Cup' – a distinction the tyre maker has held since the inaugural competition in 2011.
"We are delighted that Continental Tyres has chosen to continue to partner the Women's game in England," says Marzena Bogdanowicz the FA's head of Women's Marketing and Commercial. "Since they first supported women's football, huge strides have been made on and off the pitch and they've been an integral part of The FA's journey to grow the game. Following the record crowd at Saturday's Wembley Stadium fixture, the future is very exciting, and we're delighted that Continental Tyres will be a part of it."
Commenting on the partnership, Tracey Mortimer, marketing director of Continental Tyres UK & Ireland adds: "It's a really exciting time for women's football, having seen the recent record attendance at Wembley Stadium and massive growth in attendances at domestic matches, the Women's game in England continues on a fantastic journey. We are delighted to be renewing this commitment to the Women's game and in particular look forward to continuing support of The FA Women's Continental Tyres League Cup, and being part of the Lionesses' journey towards our 10-year anniversary, and a home UEFA Women's EURO in 2021."
With a focus on Performance and Safety both on and off the pitch, the partnership will encourage and educate fans to 'Get to the game Safely'. As the Lionesses prepare for a home Euros in 2021, Continental will be providing info for England fans and insight into the Lionesses and their preparations for the tournament.