Tag: Sang Hoon Lee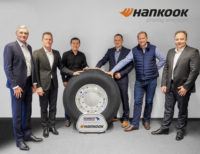 Hankook tyres have been fitted as original equipment on Schmitz Cargobull trailers over the past decade under a growing partnership. The two companies have now extended this partnership for an additional three years. The cooperation, which began in 2013, will thus continue until the end of 2022.
The sponsorship agreement between Hankook Tire and Real Madrid has been extended until the end of the 2022/23 season. This continued collaboration between tyre maker and Spanish La Liga football club was sealed at a ceremony recently held at Santiago Bernabéu stadium. Florentino Pérez, president of Real Madrid, and Sang Hoon Lee, Hankook Tire's president in Europe, oversaw proceedings.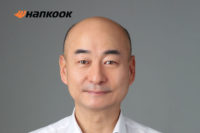 Hankook Tire Europe says it is "repositioning itself for the new decade," and to support this has given Sang Hoon Lee responsibility for its operative business in the Europe and CIS regions. As chief operation officer and president, Lee succeeds Han-Jun Kim as head of Hankook's European headquarters.