Hankook Tire: Together with Europa League until 2020-21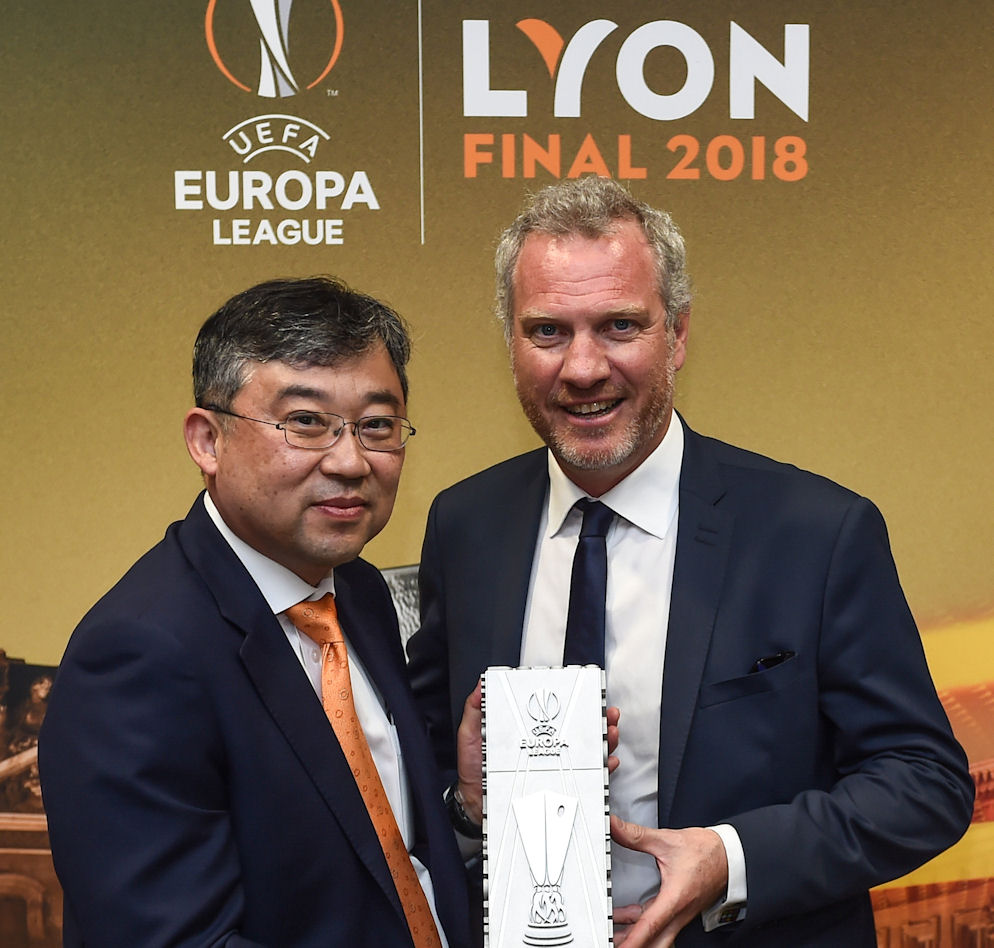 In a few hours' time Marseille will square up against Atletico Madrid in this season's Europa League final, with the Spanish side given short odds to be holding the trophy high at the close of play. Hankook Tire is present in Lyon as sponsor and announced today its commitment to take part in the excitement for a further three years: The tyre maker's UEFA Europa League support has been extended until the end of the 2020-21 season.
From the start of the 2018-19 season, the Hankook brand's presence will be further enhanced both within the stadium on match days and online. In addition to presenting 'Man of the Match' at the final, Hankook Tire will present the 'Player of the Week' on UEFA.com, a distinction fans vote for online each week.
"The UEFA Europa League is an important part of our sports marketing strategy," comments Han-Jun Kim, president of Hankook Tire Europe. "Football is one of the most popular sports in the world and plays a major role in the European countries with high tyre sales potential in particular. Today's final in Lyon will be watched live by an estimated 60 million people – we are very pleased that Hankook will not only be part of this major event today, but that we are continuing our successful partnership with the UEFA Europa League until the 2020-21 season."
Guy-Laurent Epstein, marketing director of UEFA Events SA, says the Europa League organiser remains "wholly committed to ensuring the partnership continues to be a success for both parties." He adds: "We look forward to continuing the strong partnership until 2021 and indeed further into the future. Today's Final in Lyon marks the start of this commitment and we look forward to working together even closer over the next three years."