Hankook Tire signs up as Napoli sponsor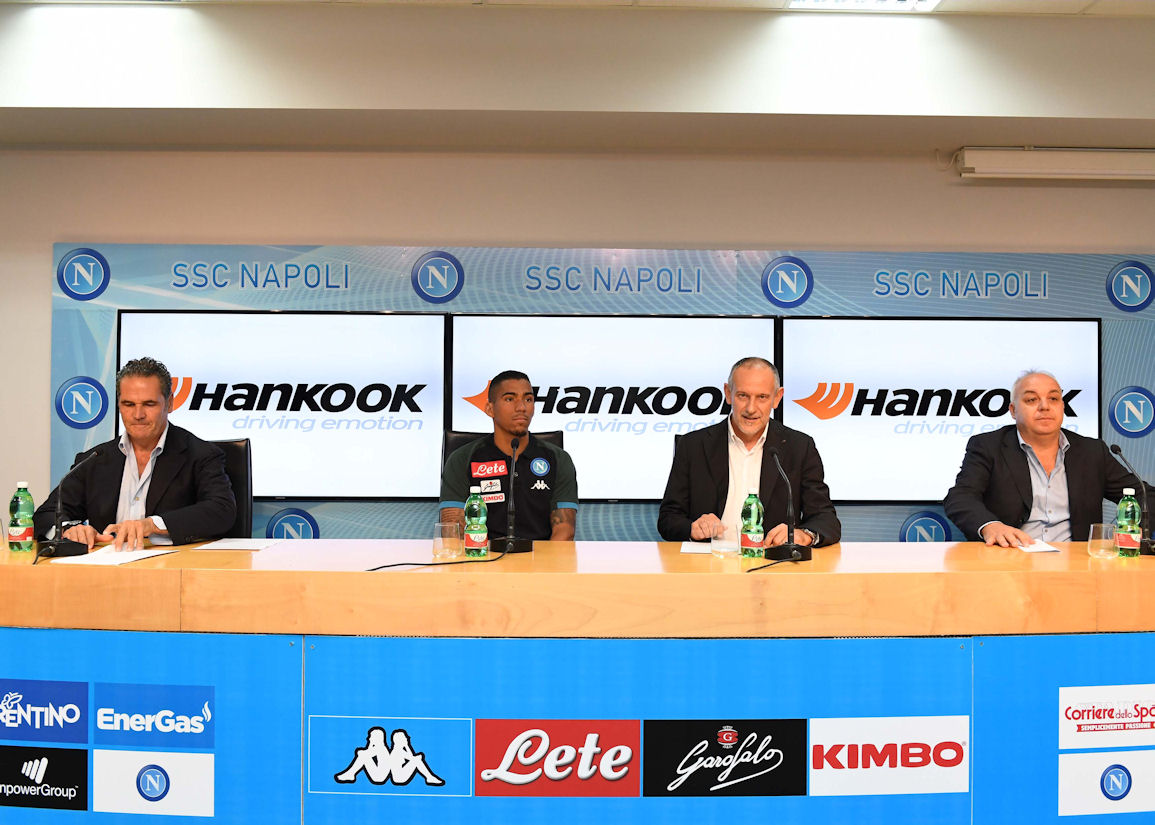 Details of Hankook Tire's sponsorship of Italian football club S.S.C. Napoli were announced during a press conference at the club's home ground yesterday. Hankook Tire Italia will initially support the Serie A team from the 2018-19 season through to May 2020, and through this aims to expand brand awareness in Italy.
"Football has a long tradition in Italy and is a fixed part of Hankook's sports marketing strategy," comments Carlo Citarella, managing director of Hankook Tire Italia. "The signing of today's sponsorship agreement with S.S.C. Napoli is a matter that is very close to my heart and which bears a high strategic importance for Hankook, especially for the south of Italy."
"I'm really proud of this partnership agreement signed with Hankook Tire Italia, the established and innovative tyre manufacturer's brand and marketing philosophy perfectly fits our club," adds Alessandro Formisano, head of operations, sales and marketing of S.S.C Napoli.