Schmitz Cargobull renews OE agreement with Hankook Tire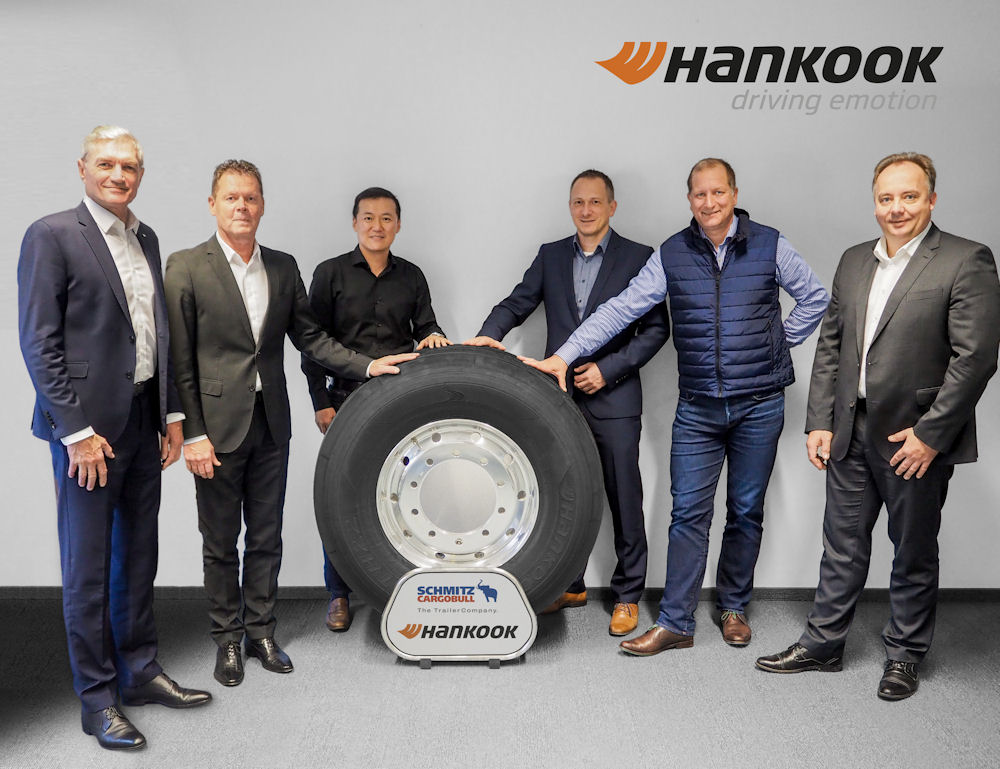 Hankook tyres have been fitted as original equipment on Schmitz Cargobull trailers over the past decade under a growing partnership. The two companies have now extended this partnership for an additional three years. The cooperation, which began in 2013, will thus continue until the end of 2022.
"Hankook is an original equipment partner of numerous internationally renowned automobile and commercial vehicle manufacturers in Europe. Due to strong growth of the logistics industry in recent years, partnerships in the tyre business for commercial vehicles and truck trailers have become increasingly important," says Sanghoon Lee, president of Hankook Tire Europe.
"As an industry leader, Schmitz Cargobull has particularly high demands in terms of performance, efficiency and sustainability and we are proud that our tyres meet these requirements in full," adds Dietmar Olbrich, vice president of marketing and sales at Hankook Reifen Deutschland.
Schmitz Cargobull AG is based in Germany and is Europe's market leader in the commercial vehicle segment. The original equipment business with Hankook truck tyres for Schmitz Cargobull will continue to focus particularly on the European market and currently comprises nine trailer dimensions in the 19.5- and 22.5-inch size ranges, including the Hankook e-cube Max series in the mega trailer dimension 455/40 R 22.5. The e-cube Blue lines for international long-haul traffic are also fitted, as well as construction site patterns from the Hankook SmartWork series and the SmartFlex regional transport line and the SmartControl truck winter tyre portfolio.