Hankook SmartWork OE on Scania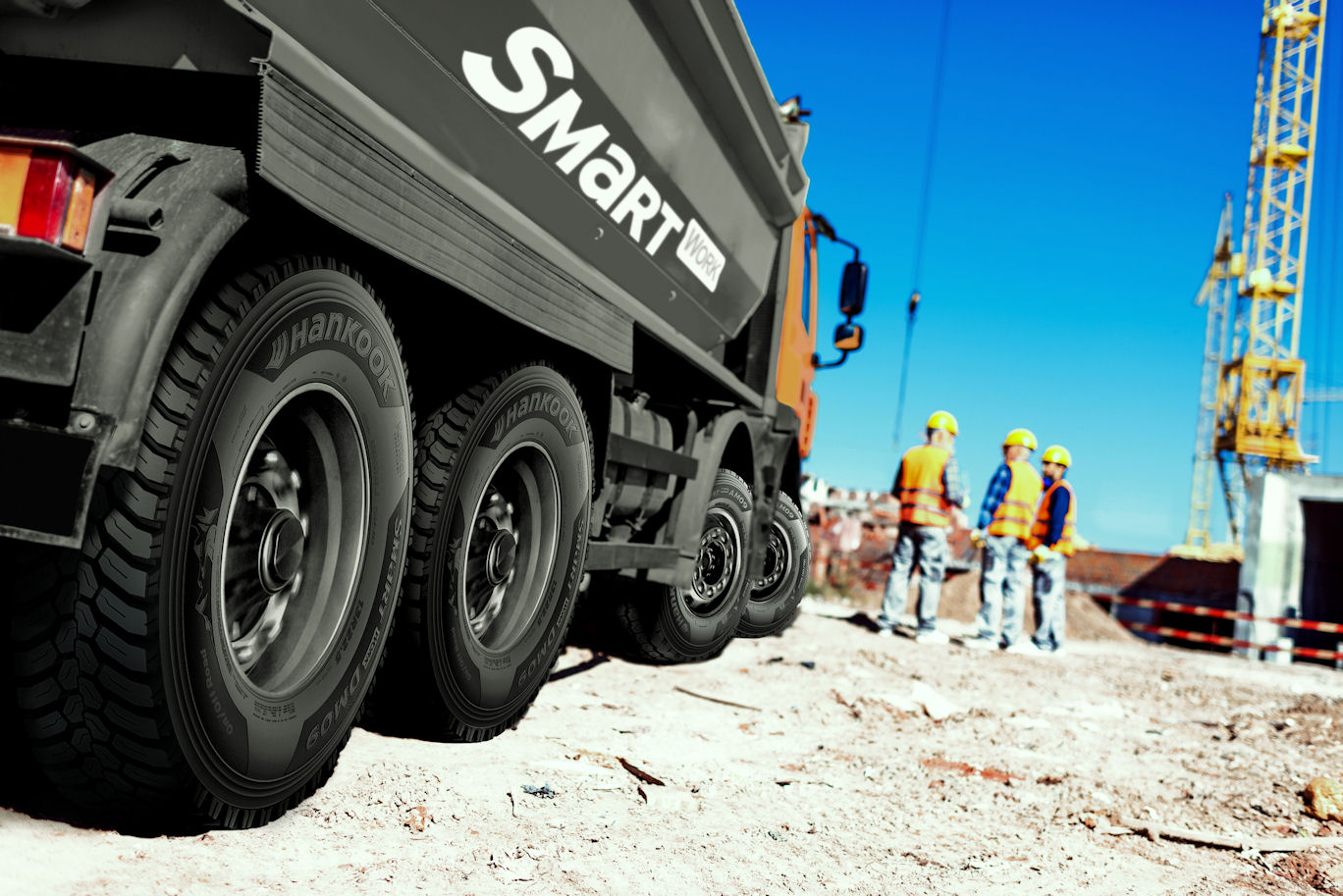 The original equipment supply relationship between Hankook Tire and Swedish commercial vehicle manufacturer Scania has been extended through the approval of the SmartWork truck tyre series. SmartWork is designed for trucks engaged in construction applications, and the original equipment arrangement covers all Scania vehicles designed for use on construction sites, including the new Scania XT generation of construction vehicles.
Five patterns – a total of seven 22.5- and 24-inch dimensions – are now listed as tyres that can be ordered for vehicles produced at the Scania plants in Zwolle, the Netherlands, Södertälje, Sweden and Anger, France. The available patterns are the SmartWork AM06, SmartWork AM09 and SmartWork AM15+ steer axle tyres as well as the SmartWork DM06 and SmartWork DM09 treads for the drive axle.
Scania is a Volkswagen Group company and an existing Hankook original equipment partner – the first supply deal with the manufacturer was announced at the IAA Commercial Vehicles exhibition in 2016. Hankook Tire's original equipment truck tyre business with Scania is currently focused upon the European market and covers a total of 26 dimensions in the 22.5- and 24-inch range. Alongside truck tyres for construction site use, Hankook supplies the Swedish commercial vehicle manufacturer with the e-cube MAX long haul range and the SmartFlex all-year tyre for medium-haul applications.
"We are looking forward to expanding our cooperation with Scania," says Han-Jun Kim, head of Hankook Tire Europe. "We have to rely on maximum durability when designing tyres for construction site traffic; our SmartWork line was able to completely convince the Scania engineers."
The OE cooperation with Scania is Hankook's second within the Volkswagen Group in the heavy commercial vehicle segment; Hankook has been supplying various models to MAN Truck & Bus since 2015.