Hankook adding truck tyre production to European plant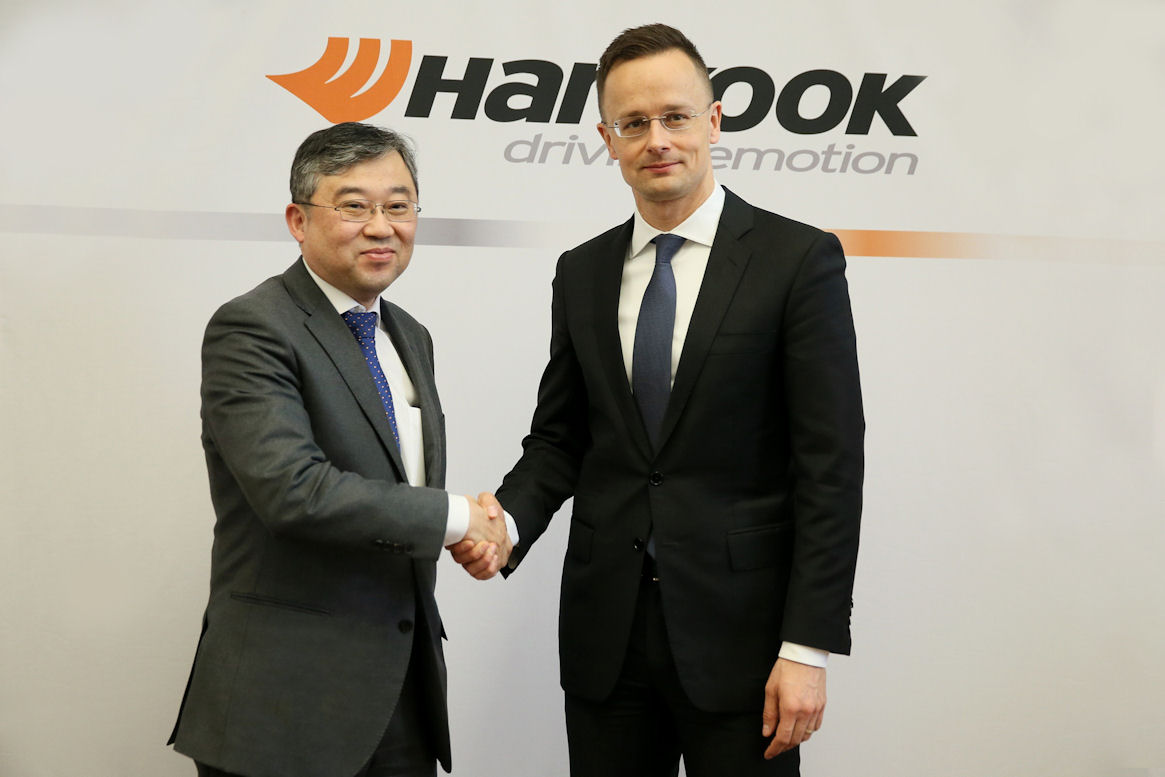 With an investment of approximately 290 million euros, Hankook Tire is adding a truck tyre production unit to its factory in Rácalmás, Hungary. Work on this expansion project – the fourth since the plant opened in 2007 – will begin in June, with production expected to commence in June 2020. The truck tyre production unit will have the capacity to make 550,000 tyres a year, and its opening will create around 150 new jobs.
"As a strategic partner to many leading vehicle makers, Hankook Tire has become well-known worldwide for its first-class technology and premium quality tyres in the car and SUV segment, and for some years in the medium and large size truck and bus segment too," explained Han-Jun Kim, president of Hankook Tire Europe. "Thus, we have noticed a sharp increase in demand for our truck and bus tyres within the European market, and we hope to soon satisfy our customers increasing demands with the help of our new Hungarian truck and bus tyre unit."
Current production capacity in Rácalmás exceeds 55,000 tyres a day, an annual capacity of some 19 million tyres. Almost 900 size and model variations for passenger cars, SUVs, vans and light commercial vehicles are manufactured there, including original equipment tyres for brands such as Audi, BMW, Fiat, Ford, Hyundai, Kia, Mercedes-Benz, MINI, Opel, Peugeot, Porsche, Seat, Skoda and VW.
Most truck tyres for the European market currently come from one of Hankook Tire's factories in Korea. The decision was made to add production capacity in Hungary in response to the company's ever stronger position within the market for medium and large truck tyres in Europe. Hankook tyres are now original equipment on a number of trucks sold in Europe; Mercedes-Benz selected Hankook in 2014 as its original tyre supplier, followed by MAN in 2015 and Scania in 2016. Since 2013 it has also been providing tyres to Schmitz Cargobull, the largest trailer manufacturer in Europe. Hankook Tire says its European truck tyre production will "play a pivotal role" in the company's long-term strategy to cater to European market demands in both the original equipment and replacement segments.