Tag: James Brown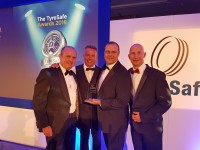 Yokohama has been presented with its third award from TyreSafe, the UK's tyre safety charity, at its annual dinner. In taking TyreSafe's Highly Commended Award, Yokohama secured its third consecutive win from the charity, having taken the Tyre Manufacturer Award for the previous two years.
Yokohama stated that it was "honoured" to secure the NTDA Marketing Campaign of the Year Award 2017. In its award-winning campaign, the manufacturer utilised its partnership with Chelsea Football Club to generate high-profile awareness of tyre safety issues, creating a powerful call to action encouraging football fans to check their tyres and travel safely.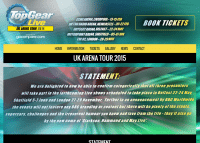 Top Gear Live is dead; long live Clarkson, Hammond and May Live! The deal struck this week following Jeremy Clarkson's ignominious departure from Top Gear to salvage the extensive 2015 Top Gear Live schedule has underlined the ending of Clarkson's association with the brand and the BBC. While a decision on the fate of the programme – and presenters Richard Hammond and James May – remains in discussions, the deal guarantees ticket holders to see most of the show for which they bought tickets. But are the show's principle corporate supporters happy with the new arrangement?