Chelsea connection helps Yokohama score tyre safety award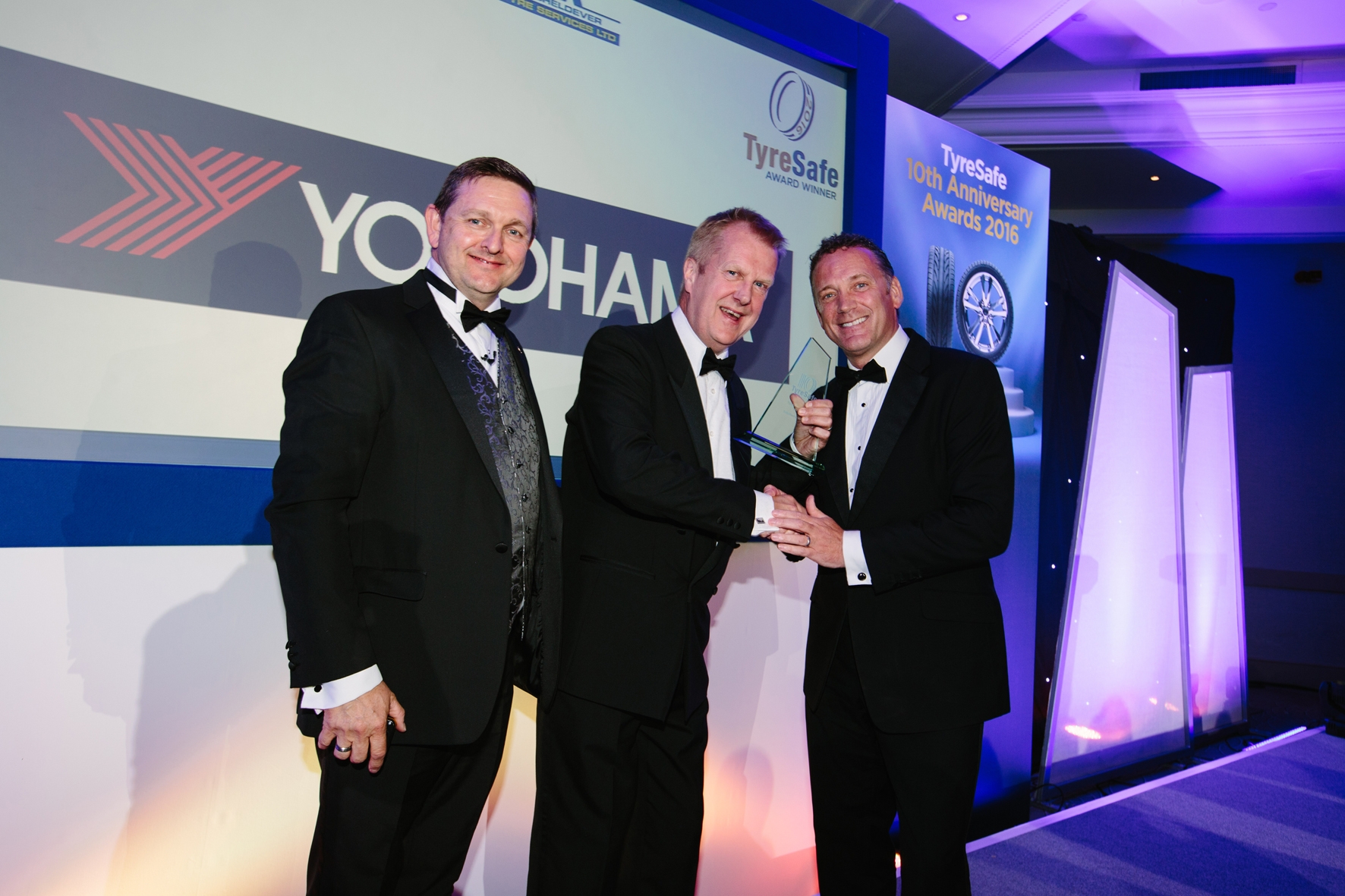 Yokohama has won TyreSafe's Tyre Manufacturer Award in recognition of its efforts promoting tyre safety in the UK. As a long-standing supporter of TyreSafe, Yokohama carried out a series of high-profile activities with Chelsea Football Club during last year's tyre safety month, which took the industry's tyre safety messages to a new audience in a dynamic and engaging manner.
More than 165,000 football fans attending matches at Chelsea's Stamford Bridge stadium were exposed to the TyreSafe message on the club's giant video screen. Further exposure was generated with a high profile advertising campaign in the match day programme. Meanwhile Chelsea's league and FA Cup winning Ladies team got behind the campaign, calling for the club's supporters to 'practise tyre safety checks'.
Commenting on the award, David Seward, managing director, Yokohama HPT Ltd, said: "We're thrilled to have won TyreSafe's Tyre Manufacturer Award and I would like to extend my gratitude to Chelsea FC for its fantastic support of this initiative. Every weekend tens of thousands of football fans up and down the country get in their cars to go and watch their team play. We wanted to introduce the TyreSafe brand and messages to this audience so that we could help ensure that their match-day travels were as safe and enjoyable as possible."
"Our congratulations go to Yokohama on winning our Tyre Manufacturer Award," added Stuart Jackson, chairman, TyreSafe. "By using their own partnerships in an inventive manner, Yokohama have helped take our message to a whole new audience in an engaging manner and are therefore, very worthy winners."