Rainer Zietlow sets trans-Eurasian record on Goodyear Wrangler tyres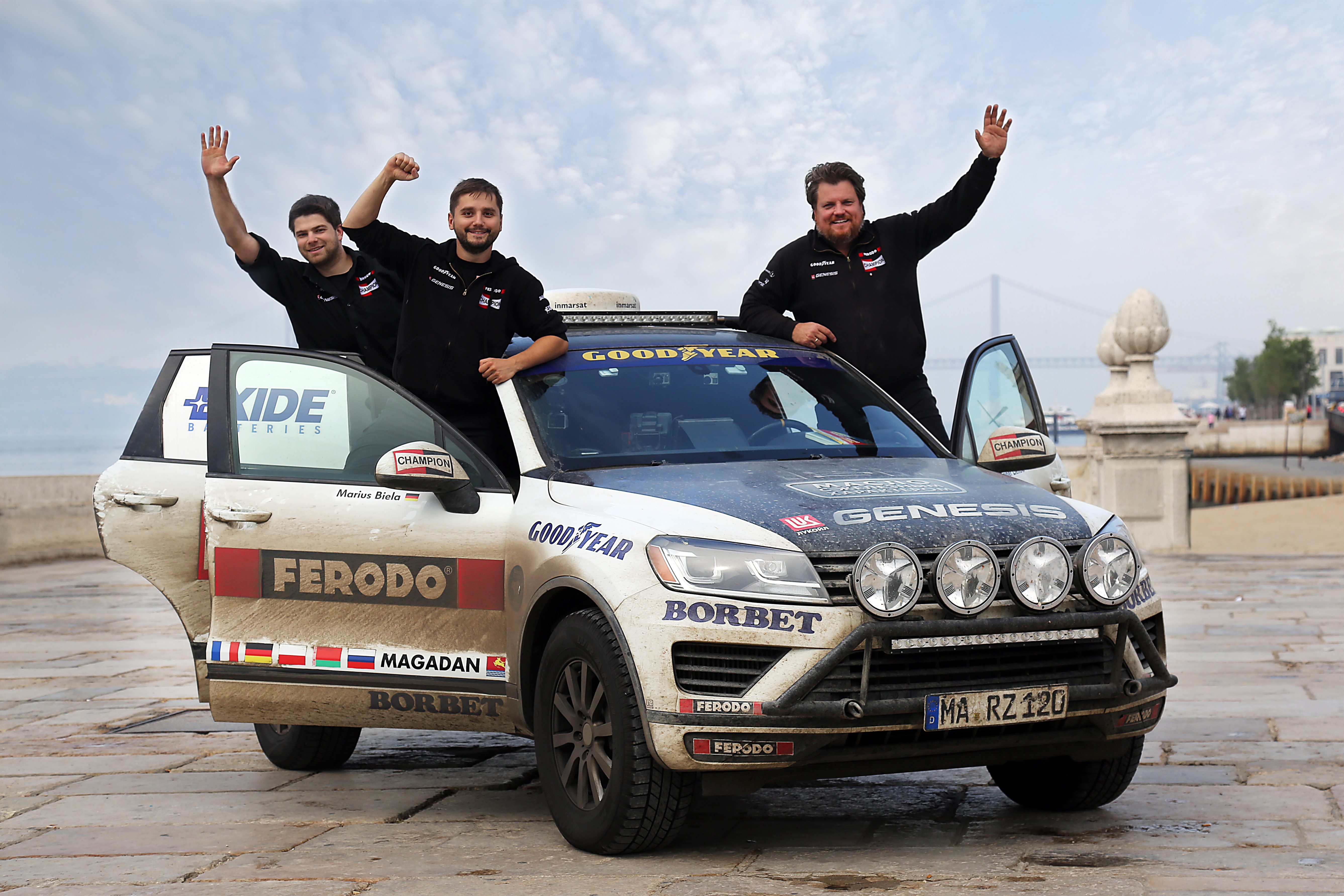 Rainer Zietlow, whose VW Touareg was fited with Goodyear Wrangler tyres, has set a new world record for the fastest drive across Eurasia between Magadan, Russia, and Lisbon, Portugal. Together with cameraman Marius Biela and journalist Peter Bakanov, Zietlow completed this epic 15,200 kilometre drive in 6 days, 9 hours and 38 minutes. This beat the previous world record of 8 days and 12 hours.
The demanding terrain and challenging weather conditions, including the infamous 3,000km long gravel and mud covered Kolyma Highway in Russia, put the equipment to the test at every stage of the 15,200km journey. For the drive from Magadan to Yakutsk, Rainer relied on the Goodyear Wrangler All Terrain Adventure Tyre with Kevlar, for the rest of the drive to Lisbon Goodyear Wrangler HP All Weather tyres were mounted to the Touareg.
Adam Butcher, marketing manager Goodyear UK&I commented: "We wish to congratulate Rainer and his team on their new world record, they did it again! We are proud to have been a part of their success in this amazing voyage and have demonstrated that our tyres from the Goodyear Wrangler family were the best choice for Rainer's endeavour."
"We are extremely happy to have conquered Eurasia with this amazing time of 6 days, 9 hours and 38 minutes": said Rainer Zietlow. "I would like to express again my gratitude to all of my sponsors and partners, including Goodyear for providing reliable tyres even for the harshest of road conditions. I would definitely choose Goodyear again for my next challenges."