Zietlow selects latest Goodyear Wrangler tyres for Dakar-Moscow record attempt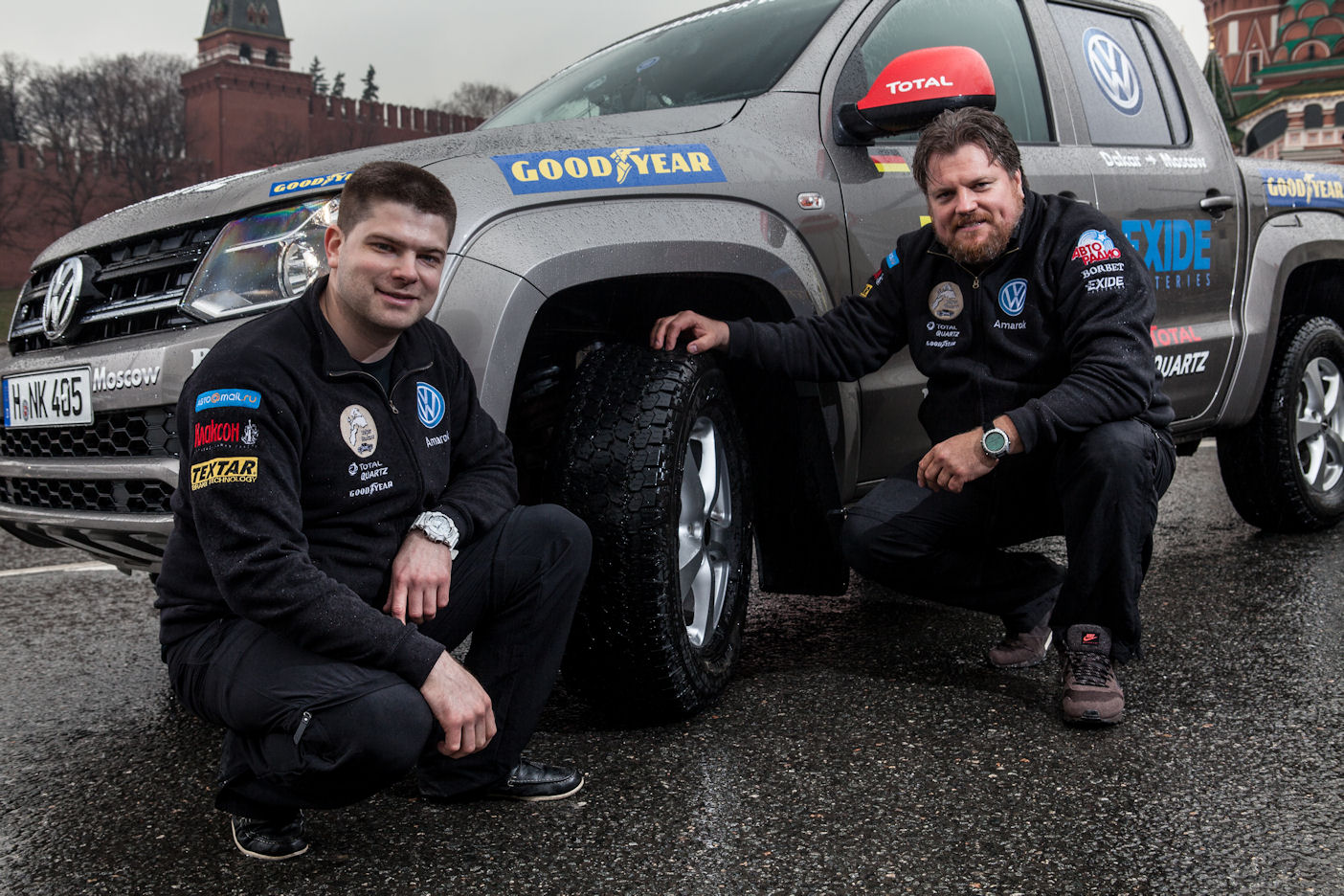 To market the launch of the new Wrangler All-Terrain Adventure, Goodyear is supporting Rainer Zietlow in his attempt to drive 5,000 miles from Dakar to Moscow in a world record time of less than four days. The German adventurer and his co-drivers began the world record attempt on Saturday, setting out from the Senegalese capital in a Wrangler-shod Volkswagen Amarok.
The journey will test the Goodyear Wrangler All-Terrain Adventure tyres in a range of conditions, from the sandy desert of the Sahel region to the often-tricky roads encountered in Eastern Europe. In addition to relying upon the Goodyear tyre's grip and durability, Zietlow will draw upon prior experience gained during five world record runs, including his Norway to South Africa journeys in 2014 and 2015 and his drive from Russia to Portugal last year. This year's journey takes him through ten countries: Senegal, Mauritania, Morocco, Spain, France, Germany, Poland, Lithuania, Latvia and Russia. He will cross the Mediterranean by ferry from Tanger to Tarifa.
As he did with his previous challenges, Zietlow will donate the funds he raises to the charity SOS Children's Village in Senegal, which he visited just before commencing the world record run. Rainer Zietlow will donate around 1,500 euros, which is roughly 20 euro cents per kilometre driven.
"The Wrangler All-Terrain Adventure is our latest tyre to carry the legacy of the award-winning Wrangler family," says Martijn de Jonge, brand director Consumer PBU EMEA at Goodyear. "The tyre's improved toughness, versatility and increased mileage will support Rainer and his team brilliantly during this demanding challenge."
"With Goodyear as a partner we have reliable tyres that offer the on-and off-road performance that we will definitely need. The Kevlar reinforced Wrangler All-Terrain Adventure's durability is a huge help when attempting to establish a new world record," adds Rainer Zietlow.      sg