Protyre is fastest growing UK retail chain for 2nd straight year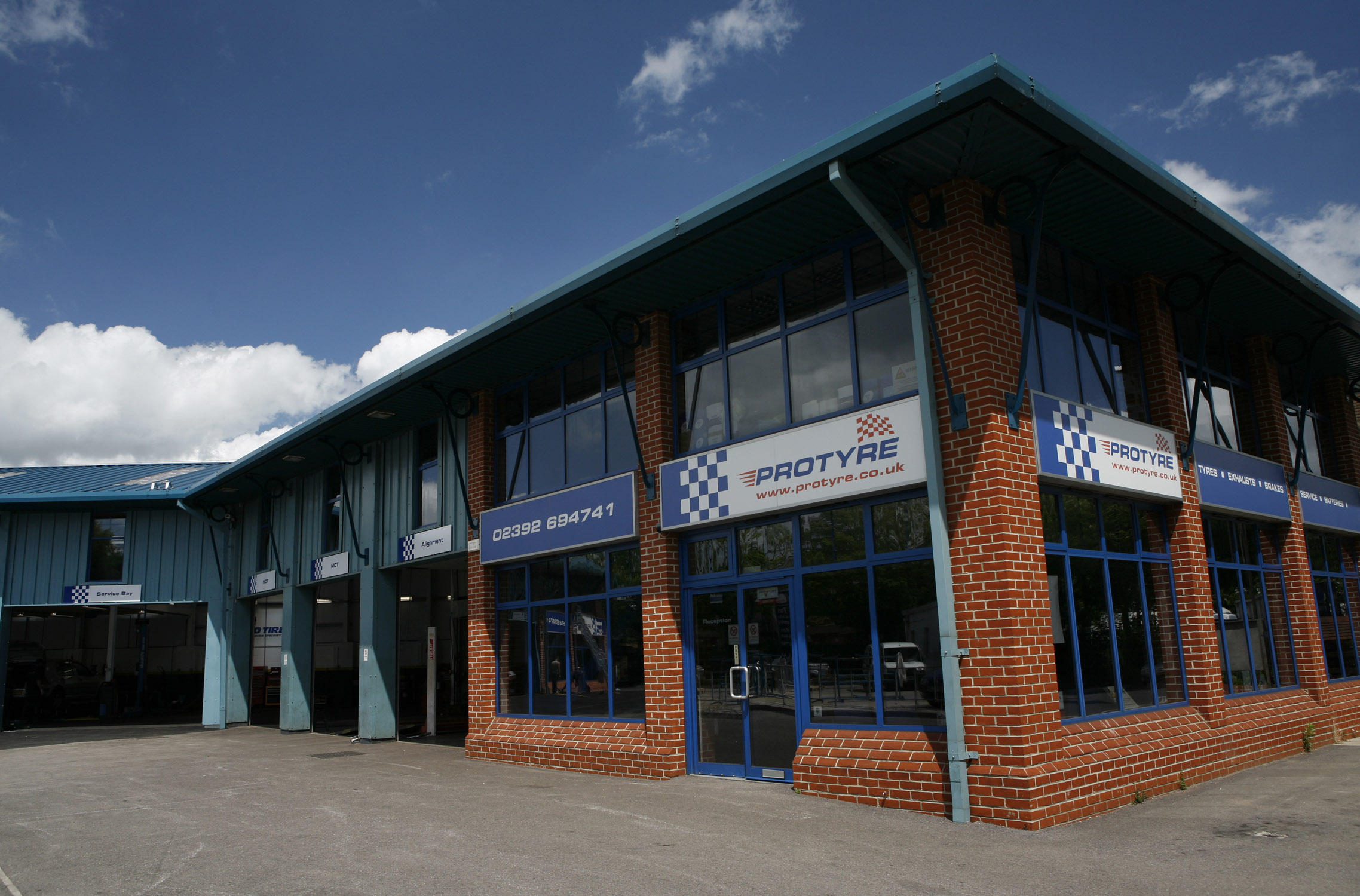 The 2017 edition of Tyres & Accessories' annual retail report shows that the overall number of branches controlled by the top 20 retail chains continues to grow. However, that is just part of the story and the data shows that there have actually been significant movements in every tier of the top 20. Perhaps the clearest observation is that Micheldever's Protyre retail chain is once again the fastest growing in the UK – a title it claims in 2017 for the second consecutive year. Meanwhile, Goodyear's HiQ franchise network is the top 20's fastest faller – something that suggests the first changes in the make-up of the top five since we started tracking the UK retail landscape could take place before the year is out.
Starting with the top five, here's what has been happening in UK tyre retail top 20 during the last year. European Tyre Enterprises Ltd (ETEL) remains the clear market leader at the top of the top 20, with 760 centres across its brand portfolio of Kwik Fit, Tyre Pros, TyrePlus and Central Tyre. The 760 represents a decline of one branch compared with last year, however relative to the huge scale of the ETEL retail operation the overall figure is effectively flat. ETEL didn't confirm the breakdown of how many of each retail brand make up the 760-branch total, however it is reasonable to estimate proportions similar to those we published last year (see table 2 – ETEL retail breakdown).
Our figures show that the vast majority of branches (approximately 650) come under the Kwik Fit name. That said, it is worth remembering the investment in Kwik Fit's Kwik Fit Plus sub-brand, which offers enhanced repair and MOT services in addition to the traditional fast-fit offer. At the last count (2016) there were 40 Kwik Fit Plus branches, double the previous year, so it is likely that this part of the ETEL tyre retail portfolio is either the same or – more likely – larger than last year.
The latest development in the ETEL retail portfolio is the introduction of the Tyre City retail brand. Bearing the strapline "Low prices; Fast fitting", Tyre City is clearly aimed at the value end of the market. Currently there are 50 Tyre City branches spread across the country, but mainly concentrated in the south of England and the Midlands. It appears that this expansion has taken place as part of a rebranding exercise within the company's retail portfolio.
ATS Euromaster remains in second place on the 2017 retail ranking, with 334 bricks and mortar branches. This represents a four branch decline compared to the firm's total of 338 last year. However, the business also has some 820 mobile service vans, as company representatives shared in response to T&A's questions:
"Our network is made up of 334 locations spanning England, Wales and Scotland. This is supported by the largest mobile tyre fitting fleet in the industry, comprising 820 mobile service vehicles, which play a critical role in delivering expert service and outstanding care for our customers, wherever they are. This combination of network coverage and wide-ranging mobile support means we have a significant footprint to ensure we can always meet the needs of retail, fleet and commercial customers alike."
Asked how the total has changed over the last 12 months, ATS Euromaster's spokesperson continued: "We regularly review our network to ensure our offer is aligned to market needs and we're able to deliver expert service wherever our customers require it. Overall in 2016 there was a small rightsizing adjustment in our physical network, plus we strengthened our customer offer with the opening of brand new, purpose-built sites, such as in Bracknell, where we established our first presence in this booming Berkshire town. We also relocated some centres to larger and more modern facilities, such as in Birmingham and Altrincham. This, combined with continued investment in new workshop equipment, modernising customer waiting areas and installing fresh signage across the network, helps to ensure we can provide a great customer experience."
Looking to the future, ATS Euromaster clearly has expansion in mind, with plans to "open centres in areas where we are not present and where there is strong demand, as well as explore potential network partnership opportunities." Quite what network partnership opportunities remains to be seen, but rightsizing or otherwise, the company clearly has plans to maintain momentum.
National Tyres & Autocare maintains it position in third place, with 237 branches. This four-branch growth represents a roughly 2 per cent increase in the size of the network during the last 12 months. During the last eight years of our coverage National has grown at an average rate of 2.38 branches a year. With this in mind, the last year's growth is significantly ahead of the long-term average. However, last year growth was static, so – put in the context of the last three years – National is maintaining its long-term growth trajectory.
Protyre and HiQ likely to switch places during the next 12 months
The biggest changes in the top 20 took place in fourth and fifth positions and suggest Protyre and HiQ are very likely to swap positions at some point during the next year or so.
For its part, HiQ reported that the Goodyear Dunlop-owned franchise network now has 111 branches. This represents a 14 branch decline compare with last year, which is an 11 per cent reduction in retail points of sale and the largest decline recorded within the top 20.
Craig Sprigmore, Retail director HiQ commented: "Over the last year HiQ has adapted with market needs and our store number is currently at 111 nationwide. We have recently welcomed new members into the network across the country, including new stores in East Anglia, Manchester and North Wales. We have had a major focus on our digital activities but also in measuring the standards across our network's stores, 36 of which have achieved a gold accreditation which is an outstanding achievement and shows the drive behind the network to ensure great service to our customers."
Asked why HiQ has declined in size during the last year, Sprigmore added: "Our franchise network figures change annually. Franchise by its very nature is cyclic. In 2016, we found that a few of our franchises had built their businesses into such a strong position that they could sell their franchise, enabling them to make a lifestyle change or even take early retirement. This is a great testament to how building a successful franchise with HiQ can benefit the business owner. We also have strict expectations of our franchise network and in some cases these expectations were not being met, this meant that some franchise agreements were exited. We are pleased and proud of the way in which our network is performing and we are always looking for ways to develop our network and broaden our reach further."
In addition, Sprigmore shared details of the company's online developments: "Researching online and purchasing offline has been the case for most consumers for many years within the tyre industry, but now online purchasing is really driving the retail landscape. Capturing people online and bringing them into store with a pre-organised order is the best way to ensure custom and footfall. This not only applies to tyres but also to MOTs and other servicing needs.
"We launched 110 HiQ e-shops in our franchise network at the start of 2016 and have seen significant conversion rates in comparison to industry averages which is really driving sales. Alongside e-shops we have also been supporting our franchise network with pay-per-click and Facebook advertising which has led to a significant increase in sell-out for our network, driving consumers to their relevant HiQ eshop.
"Data really is king when it comes to helping our franchise network to grow. Data and insights are the most important things to succeed in this competitive market. We are supporting all of our Franchisees with their data to ensure that they are making the most of the insights they gain as retailers, encouraging repeat custom through tailored marketing programmes."
In fifth place on the 2017 table, Micheldever's Protyre retail chain is the fastest growing tyre retail chain in the UK for the second year running. During the 12 months since our last retail report, Protyre has added a huge 19 branches to its total footprint. This represents a massive 21.6 per cent increase on the 88 branches owned by the company this time last year. Indeed, while Itochu's acquisition of around 100 Central tyre branches (via Stapleton's) back 2009 is the largest single movement of branches recorded in the last 8 years, Protyre's expansion – which has been executed via the acquisition of numerous single-branch and small chain businesses – represents the second largest growth of a UK tyre retail business in the last eight years as a percentage increase.
All this growth, much of which has taken place during the last few years, means Protyre is growing at an eight-year average rate of more than 9 branches a year. Put in the context of the slowing of HiQ's growth, and bearing in mind the fact that there are just four branches between fifth-placed Protyre and fourth position, it suggests that Protyre is likely to leapfrog HiQ into fourth position during the next year and perhaps as soon as the next six months.
Commenting on the news, Micheldever/Protyre retail director Simon Hiorns said: "…we now operate 107 centres. We have continued to offer the opportunity to business owners to find an exit route that secures the long term future of their business and provides the owners with some well-deserved funds. Our strategy is to continue to expand in a measured way, looking for existing, well established, high quality retailers to add to the network as the opportunities arise."
Top 20 UK tyre retail chains by branch count – 2017
| | | | | | | |
| --- | --- | --- | --- | --- | --- | --- |
|  Updated: | 12/4/2017 | | | | | |
| Firm | 2012/2013 | 2013/2014 | 2014/2015 | 2015/2016 | 2016/2017 | Change |
| ETEL | 791 | 775 | 770 | 761 | 760 | -1 |
| ATS Euromaster | 358 | 348 | 343 | 338 | 334 | -4 |
| National Tyres & Autocare | 225 | 228 | 233 | 233 | 237 | 4 |
| HiQ | 131 | 127 | 125 | 125 | 111 | -14 |
| Micheldever/Protyre | 46 | 56 | 63 | 88 | 107 | 19 |
| Malvern Tyres Group* | 40 | 51 | 51 | 63 | 69 | 6 |
| McConechy's Tyre Service** | 45 | 52 | 52 | 54 | 61 | 7 |
| Mr Tyre | 25 | 27 | 33 | 34 | 34 | 0 |
| Exhaust Tyres & Batteries (ETB) | 21 | 21 | 21 | 24 | 33 | 9 |
| Bathwick Tyres | 32 | 32 | 31 | 31 | 31 | 0 |
| Modern Tyre Serice | 27 | 30 | 30 | 30 | 30 | 0 |
| Tructyre Fleet Management | 21 | 21 | 22 | 23 | 26 | 3 |
| Merityre | 22 | 22 | 24 | 24 | 24 | 0 |
| Lodge Tyre | 11 | 13 | 21 | 21 | 21 | 0 |
| BA Bush and Son Ltd | 17 | 17 | 20 | 20 | 21 | 1 |
| Farmer Autocare | 16 | 17 | 17 | 17 | 18 | 1 |
| Universal Tyres*** | 14 | 14 | 14 | 11 | 16 | 6 |
| Kingsway Tyres | 16 | 16 | 16 | 16 | 16 | 0 |
| Watling Tyre Service | 16 | 16 | 16 | 16 | 15 | -1 |
| Selecta Tyre | 16 | 15 | 15 | 15 | 15 | 0 |
| Total: | 1890 | 1898 | 1917 | 1944 | 1979 | |
Sources: T&A Research; Company information, NTDA
*Includes Malvern Tyres, County Tyre, King David Tyres Ltd, Auto Tyre & Battery, Discount Tyres and Bridge Tyres & Wheels
**Includes Strathclyde and Gordons depots
***New entry into the top 20, includes The Car Clinic depot and Britannia depots