Yokohama secures first NTDA 'tyre manufacturer of the year' award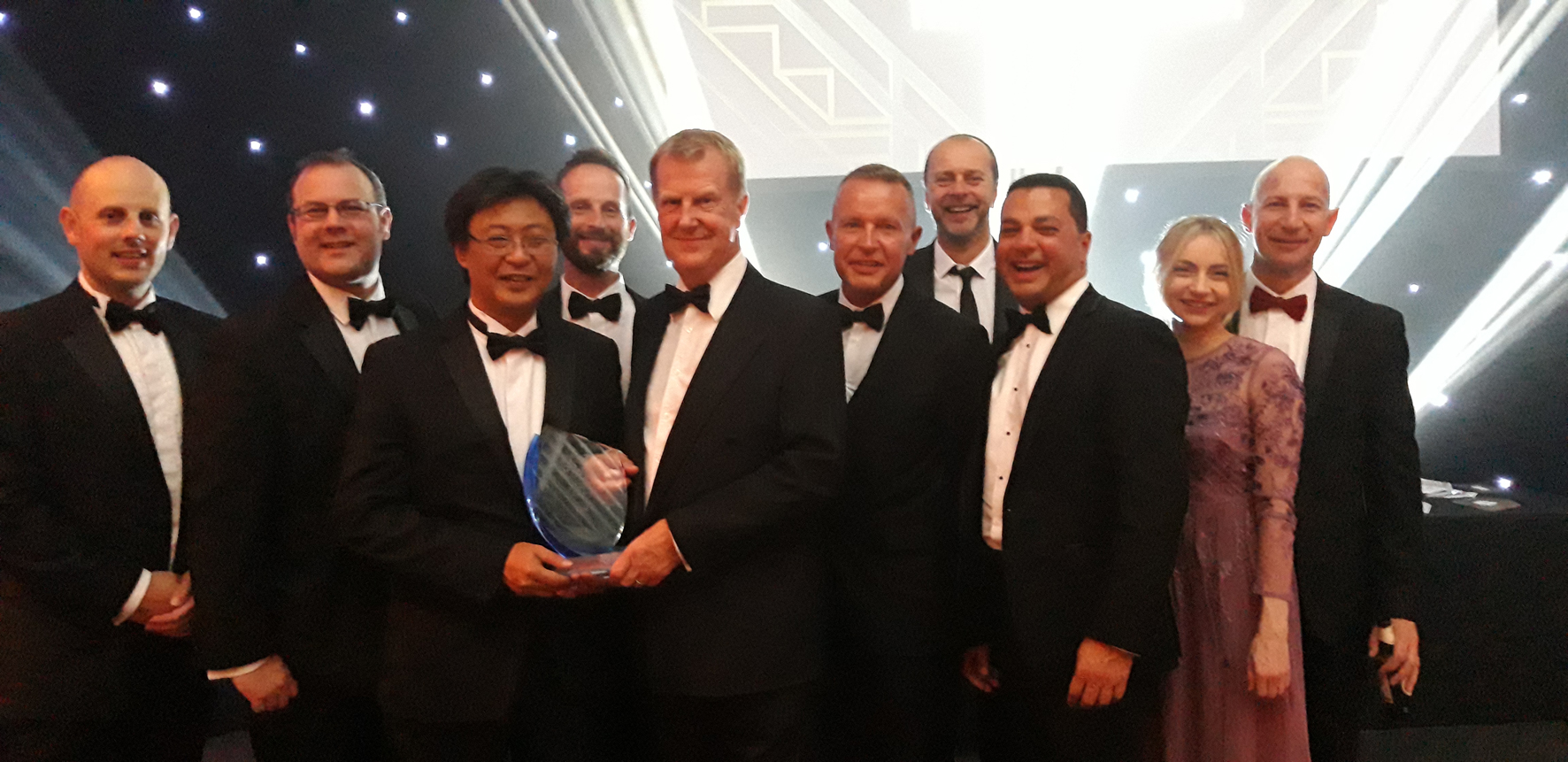 Yokohama has won its first ever NTDA Tyre Manufacturer of the Year award at the Tyre Industry Awards ceremony in Birmingham. The award is presented to the company that, in the judges' opinion, demonstrates that it is the best all-round ambassador for competitive manufacturing, service provision and a role model for its peers in the industry.
"The judges were very impressed with the Yokohama entry," said Stefan Hay, NTDA, chief executive. "Yokohama consistently scores very highly every year in the Tyre Industry Awards finals and this year it was felt that there could be no doubt that the relationships the company has established across the UK tyre trade, together with the glowing support it was able to demonstrate from its customers made it a very worthy winner!"
Speaking after collecting the award, David Seward, managing director, Yokohama HPT Ltd, said, "The NTDA's awards are arguably the most admired and respected accolade that any company in the UK tyre industry can receive, so we're absolutely thrilled to have won the title of Tyre Manufacturer of the Year. It is a real testament to the progress we're making, not only from a product and brand awareness perspective, but importantly from a customer service, environmental and operational one too. I'd like to thank all of our customers and staff for their incredible support and invaluable contributions that have enabled us to win this fantastic award!"
In the last 12 months Yokohama has launched five new tyres focused on delivering high performance, improved safety and superior environmental credentials. It has also secured several important OE supply contracts with the likes of BMW, Mercedes-Benz AMG and Toyota. Meanwhile the brand has enjoyed record levels of awareness with consumers, largely as a result of its high-profile marketing programmes including its shirt sponsorship of Chelsea FC.