Yokohama on hand for Clarkson, Hammond and May Live sign-off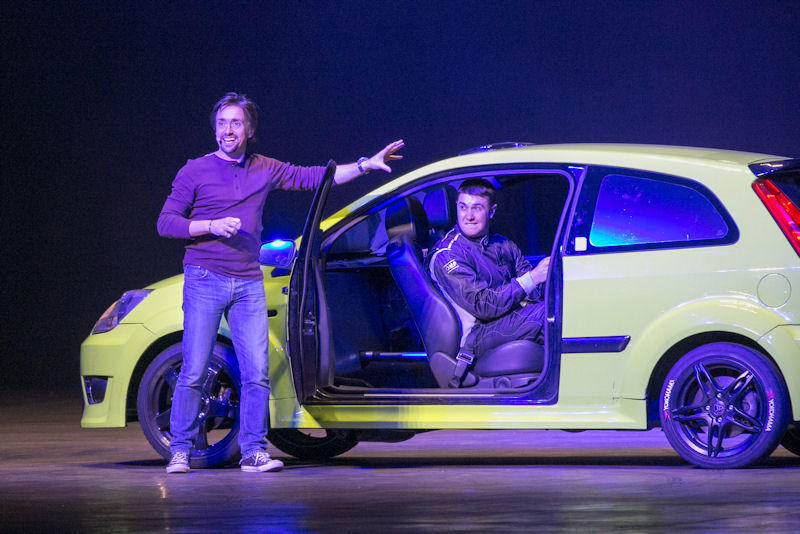 This weekend saw the finale of the 2015 Clarkson, Hammond and May Live Tour take place at the O2 Arena in London. Yokohama was there to cheer TV's most famous presenting trio on as they and a host of stunt drivers performed a series of spectacular displays in Yokohama-shod cars.
The three-performance date at the O2 rounded out this year's tour, which took in five venues across the UK. Perhaps unsurprisingly, the London shows were the busiest of the season, taking place in the sizable O2 Arena and in the run-up to Christmas. Tens of thousands of fans turned out to enjoy the mad-cap mixture of humour and spectacular car stunts including pyrotechnics and Yokohama tyre-screeching driving demonstrations.
Commenting, David Seward, managing director of Yokohama HPT Ltd, said; "This year's Clarkson, Hammond and May Live Tour has been an amazing series of events and I am delighted that Yokohama was able to play a key part in its success.
"The stunt drivers excelled at demonstrating Yokohama's reputation for grip and performance and I am pleased we were able to showcase our tyres in this unique theatre environment."