Tag: Bute Motorsport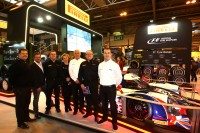 Pirelli has announced an extension to its Bute Motorsport relationship, becoming the exclusive tyre supplier to the new LMP3 Cup Championship after signing a three-year deal. The new series was officially renamed at the beginning of the year following an exhibition race at Snetterton last October under the Prototype Cup banner. The championship features the Le Mans Prototype 3 (LMP3), developed under the technical stewardship of the ACO and aimed at teams and drivers looking to compete in the Le Mans 24 Hours.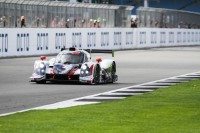 Pirelli will act as exclusive tyre supplier for the new Prototype Cup, the first national-level series in the UK for the increasingly popular LMP3 category of cars. Created by Bute Motorsport, organiser and promoter of the GT Cup – which Pirelli has supplied since 2009 – the opening round of the Prototype Cup takes place this weekend.