Pirelli travelling to familiar European Spa for British GT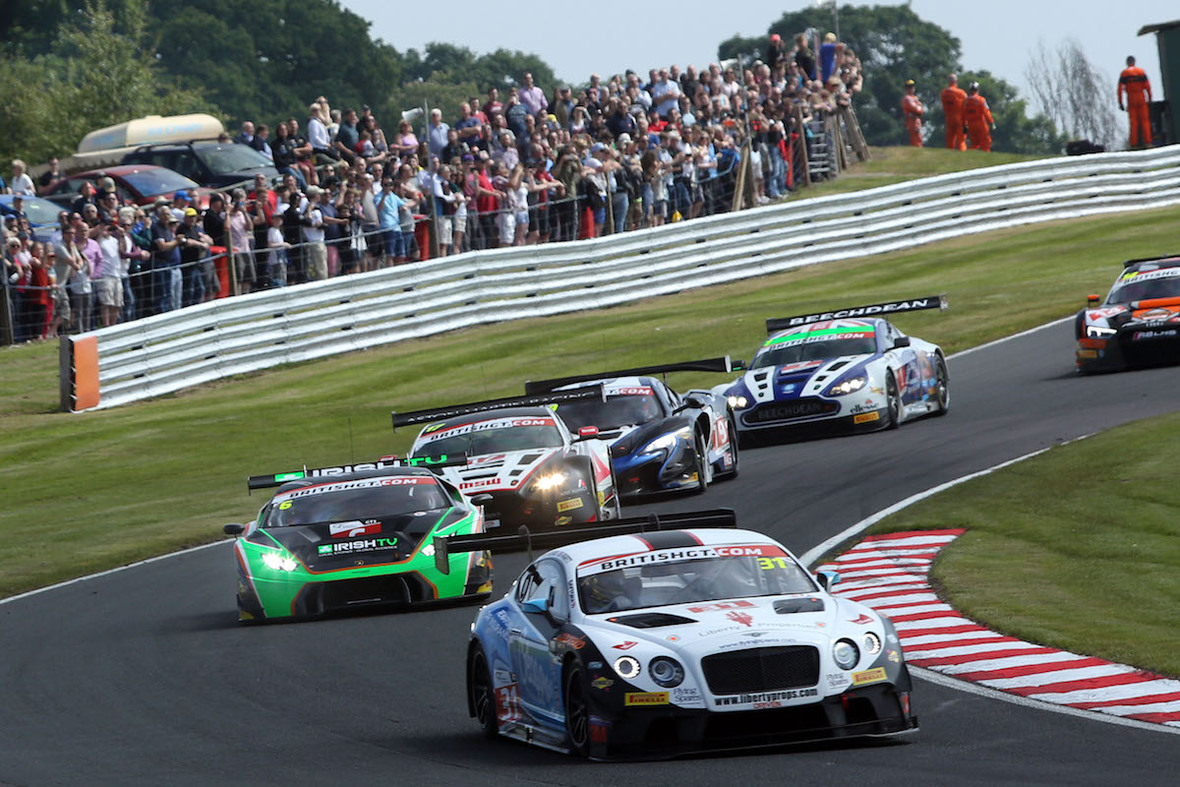 The British GT Championship remains open to Europe in a way seemingly at odds with just over half the UK, as it ventures to Spa-Francorchamps for the fifth event of the season. Though most of the British drivers won't be as familiar with the Belgian circuit as the season's UK tracks, Pirelli – in its first season exclusively supplying the championship – will supply a tyre, its P Zero DHC, that has completed many thousands of laps there at the Spa 24 Hours over recent seasons. Pirelli and its engineers will be at Spa on the Tuesday prior to the British GT races for the test day of the 2016 24 Hours, which takes place at the end of the month.
The British GT race at Spa will be two hours long, returning to the format used in the opening two rounds of the season. As well as offering a great challenge for the drivers, Spa is tough on tyres too with a number of fast corners and an abrasive surface. Always complicating strategy there is the changeable weather. Rain is likely but hard to predict, and sometimes only hits part of the circuit, so choosing the right time to be on the Cinturato wet tyre is crucial.
The GT3 championship race closed up last time out at Silverstone, with Aston Martin Vantage drivers Derek Johnston and Jonny Adam coming under increasing pressure from rivals in cars such as the Lamborghini Huracan, Bentley Continental GT and McLaren 650S. Many of the prestige manufacturers represented in the series choose Pirelli as original equipment on their road cars.
In the GT4 class, which uses the P Zero DH slick tyre, young Aston Martin racers Jordan Albert and Jack Bartholomew head a gaggle of Ginettas and the new McLaren 570S. As at Silverstone, teams from the GT4 European Series will join the grid, also on Pirelli tyres.
Jonathan Wells, Pirelli British GT race engineer, said: "Spa is the most challenging circuit on the calendar, with a large mixture of corners giving the tyres a real workout over every 7.004-kilometre lap. Though it is famous for Eau Rouge, the most critical corners for the tyres come later in the lap, with Pouhon section giving a high-speed, long-duration loading of the right-hand side tyres, followed later in the lap by Blanchimont, which by far accounts for the largest single input of lateral force over the lap.
"Tyre degradation is always critical because of the high speed nature and the roughness of the surface, although the majority of races are more affected by the ever changeable weather conditions at the circuit. Whatever the weather throws at us, due to extensive previous experience of the circuit in the 24 Hour race, we are more than equipped to deal with any eventuality."