Eleven brands at Brands Hatch with Pirelli in British GT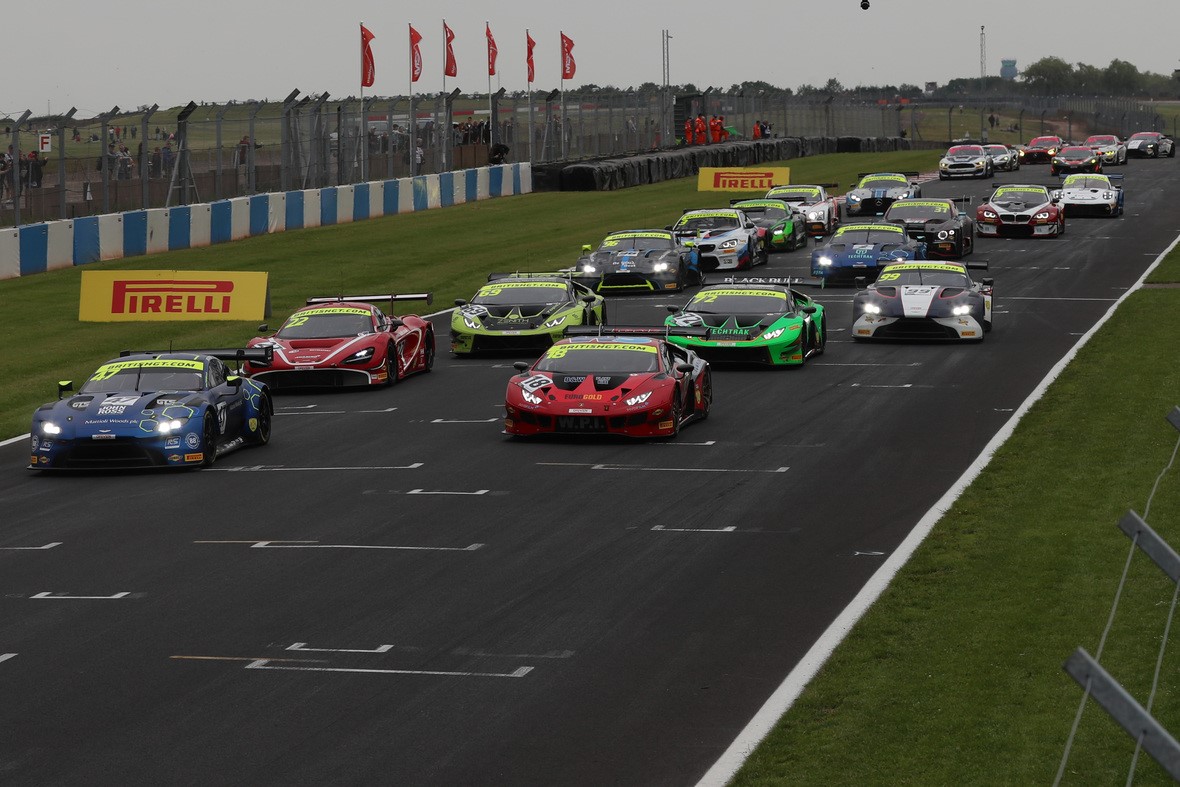 The penultimate round of the 2019 British GT Championship season takes place at Brands Hatch this weekend, with a grid of 37 supercars – all equipped with Pirelli tyres – set to line up for a two-hour race.
The British GT cars will be unleashed around the full Grand Prix layout at Brands Hatch, which is popular among drivers and fans like for its fast and flowing nature. With many quick corners, including the famous Paddock Hill Bend at the start of the lap, the lateral demands on the tyres are high.
A total of 11 different brands are represented across the GT3 and GT4 classes, including some of the most desirable prestige and premium marques. Sam de Haan and Jonny Cocker lead GT3 in their Lamborghini Huracan and could seal the title at Brands Hatch, but only if they win the race. It's a similar case in GT4, where Ford Mustang drivers Seb Priaulx and Scott Maxwell lead the way.
Pirelli supplies the P Zero DHD2 slick tyre for all of the GT3 cars, as it also does in numerous championships around the world. Last weekend, the same tyre was used at the Spa 24 Hours in Belgium, the biggest race in Pirelli's season. GT4 cars are fitted with P Zero DH slick tyres, while both classes have a Cinturato WH rain tyre available. Every car has to make a pit-stop around half-way through the two-hour race, when they must change driver and can also change tyres.
Jonathan Wells, Pirelli UK motorsport manager: "The Brands Hatch GP circuit layout isn't used often throughout the season, meaning teams with experience around there will have an advantage. The P Zero DHD2 and DH tyres have already been in action around the traditional circuit earlier this year for Blancpain GT World Challenge and GT4 European Series. Large lateral forces are placed on the P Zero DHD 2 tyres on multiple occasions during a lap thanks to the various medium-to-high-speed corners. Tyre wear is normally quite low due to the lack of slow-speed corners as there aren't as many traction and braking zones to create longitudinal loading."