Pirelli bringing 2 new tyres to British GT Championship in 2020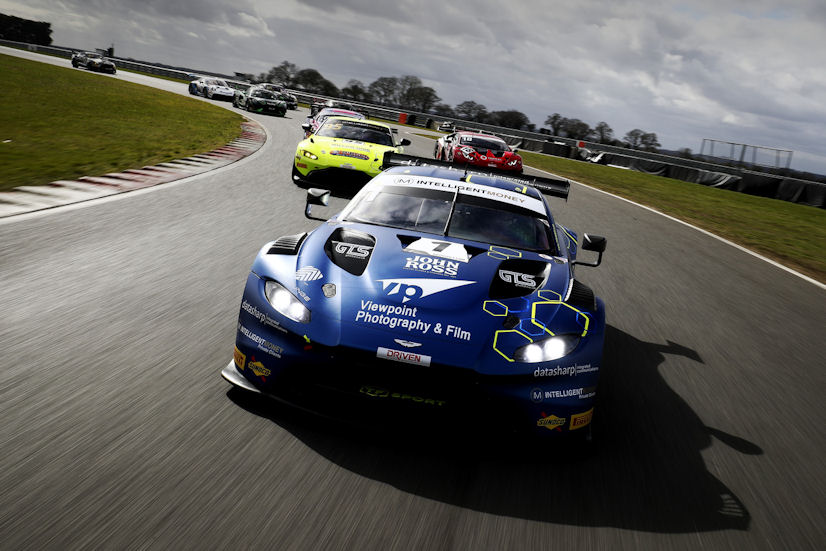 Pirelli has served as sole tyre supplier to the British GT Championship since 2016 and has announced its return for a fifth season in 2020 – with a pair of new-spec tyres. Competitors in the GT3 category will race on the Pirelli P Zero DHE tyre this season, a product that replaces the prior-generation DHD2. Cars in the slightly less powerful GT4 category will wear another new tyre, the Pirelli P Zero DHB, successor to the DH.
The P Zero DHE is an evolution of the DHD2 and features modifications designed to offer greater versatility to the wide variety of GT3 cars and drivers who use it. Pirelli says the new design "provides an even more consistent and reliable tyre" that is "capable of delivering optimal performance throughout an ample range of track and weather conditions, in the hands of both professional and gentlemen drivers." With the P Zero DHB, Pirelli's aim was "improving all aspects of tyre performance" to match increases in GT4 car speed and sophistication.
Pirelli considers GT racing an important research and development tool as it "comes closest to reflecting the nature of the prestigious road-going supercars" it equips. As a result, the lessons learned on the track can be applied directly to the road: Pirelli stresses that this is "the essential reason" why it's involved in more than 350 car championships all over the world.
Drivers in the Intelligent Money British GT Championship, including reigning champions Jonny Adam, Graham Davidson and Tom Canning, had an opportunity to sample Pirelli's latest rubber during the British GT Championship media day at Snetterton yesterday. Track time during this event helped drivers familiarise themselves with their 2020 cars, a number of which are new for this year.
In addition to supplying tyres, Pirelli will also dispatch a squad of dedicated engineers and technicians to support teams throughout the seven race weekends and nine rounds across the country this year. The first round takes place at Oulton Park in Cheshire from 11 to 13 April.
The British GT grid showcases a strong selection of the world's premium and prestige manufacturers, such as Aston Martin, Audi, BMW, Bentley, Lamborghini, McLaren, Mercedes and Porsche, and features drivers who have competed at the world's top endurance races including Spa and Le Mans.
"With new cars and new tyres, our fifth season equipping the prestigious British GT Championship is set to be a thrilling one," comments Pirelli UK motorsport manager Jonathan Wells. "We're confident that the GT3 drivers will find what they're looking for with the new P Zero DHE tyres, which build on the performance and durability shown by the previous generation DHD2 rubber. The P Zero DHB in GT4 is a particularly exciting development as well, representing a step forward in line with the way that GT4 cars themselves have rapidly evolved. With a strong field of teams and drivers, we're all looking forward to some breath-taking action on Britain's most famous circuits this year in both classes."
British GT Championship manager Lauren Granville adds: "Pirelli's global partnership with SRO Motorsports Group has played an important role in shaping British GT's recent success, and we are delighted to welcome them back for a fifth season in 2020 when the new P Zero DHE tyre equips our largest GT3 entry since 2014. Indeed, using the same tyres in Europe and beyond is a really important aspect of customer racing and one that helps make British GT viable for so many teams and drivers. Pirelli's latest developments are certain to continue that success."