Pirelli becomes ACO-endorsed LMP3 Cup exclusive tyre supplier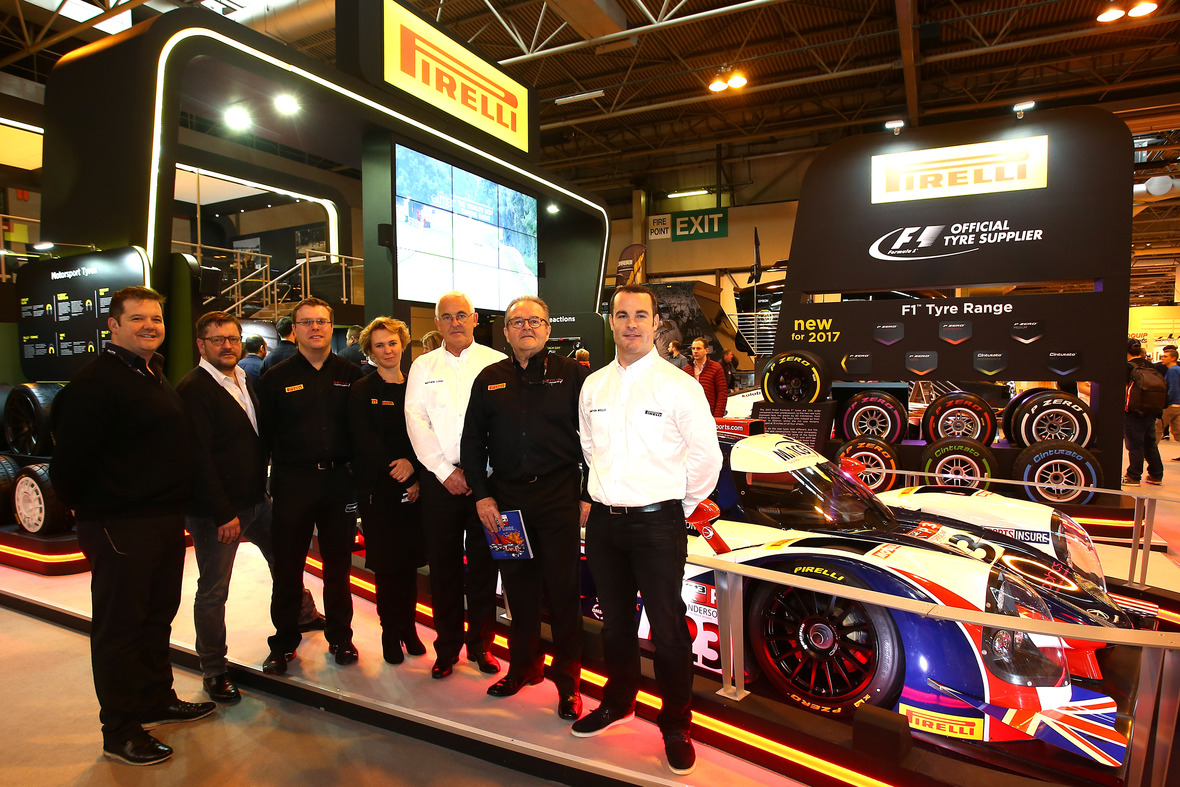 Pirelli has announced an extension to its Bute Motorsport relationship, becoming the exclusive tyre supplier to the new LMP3 Cup Championship after signing a three-year deal. The new series was officially renamed at the beginning of the year following an exhibition race at Snetterton last October under the Prototype Cup banner. The championship features the Le Mans Prototype 3 (LMP3), developed under the technical stewardship of the ACO and aimed at teams and drivers looking to compete in the Le Mans 24 Hours.
Racing at Britain's best-known circuits, including Silverstone, Brands Hatch and Donington Park, as well as at the famous Spa-Francorchamps in Belgium, the LMP3 Cup Championship will feature a full grid of cars from the six designated constructors.
The cars are powered by a 420bhp V8 Nissan engine, and are designed to be a cost-effective way of going endurance racing. Performance is on a par with GTE machinery. Pirelli says this allows it to demonstrate the versatility of its P Zero tyre and its characteristics in terms of power and handling.
Bute Motorsport will also celebrate its 10th season in 2017, in which time it has successfully grown the GT Cup into a destination championship. Pirelli has provided the championship with tyres since 2009 and will continue to do so after a new three-year deal was signed in June last year.
Jonathan Wells, Pirelli UK motorsport manager, said: "The LMP3 Cup Championship is proving to be very popular with teams and drivers, especially after the recent announcements. We firmly believe that it will grow into one of the UK's top championships and a feeder to arguably the most famous race in the world, Le Mans.
"It will not only create great racing throughout the field, but also gives us the chance to prove the versatility of our products. Therefore we are very happy to extend our long-standing cooperation with Bute Motorsport and supply the LMP3 Cup Championship as well as the GT Cup."
Hannah Wilson, Bute motorsport director and race manager, said: "We have had a very successful and enjoyable relationship with Pirelli through the GT Cup and so we are very happy to extend this relationship for the new Henderson Insurance Brokers LMP3 Cup Championship. The ACO have really opened up prototype racing with the introduction of the LMP3 format and the concept has become global very quickly. We are excited to enter 2017 as the exclusive LMP3 championship in the UK and Pirelli were the natural partner for us."