Kumho and Blatco in talks over Saudi tyre factory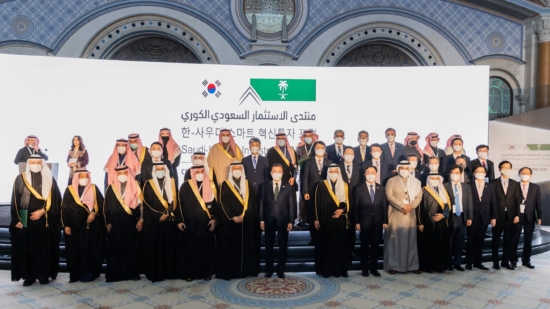 Various news sources are reporting that South Korea's Kumho Tire signed a memorandum of understanding (MoU) with Saudi Arabia-based Blatco (Black Arrow Tire Co. as part of the Saudi-South Korean Business Forum on 18 January 2022. As many as 13 agreements were signed during the Saudi-South Korean Business Forum, of which 10 were signed by oil major Saudi Aramco.
Arab News specified that Kumho Tire and Al-Sahm Al-Usud for Tires signed "a technical partnership agreement to establish a factory for tyre production". Several sources said the factory's production capacity will reach 15 million tyres annually and that production is expected to start in the third quarter of 2023.
The Korea Times added that the Saudi Arabia plant will be a joint venture (JV) between Kumho and Blatco, while others referred to Kumho's prospective JV partner as Al-Sahm Al-Usud for tyres.
However, while news of the Saudi/Kumho tyre factory plans have been reported by numerous sources around the world, Kumho has yet to confirm the specifics of the reports, suggesting final decisions relating to the project have yet to be made. Tyres & Accessories has sought further clarification and confirmation of the reports from Kumho Tire. However, the company has confirmed that talks with Blatco are underway.
A successful cooperation between Kumho and Blatco would result in Saudi Arabia's first largescale domestic tyre manufacturing plant. The most recent effort was driven by the Saudi National Tire Company and announced in 2018, however despite its Middle Eastern location that project appears to be on ice. The proposed Roadbot plant relatively nearby in Abu Dhabi, United Arab Emirates is similarly quiet.