Roadbot roadblock – Middle Eastern tyre factory stalls due to pandemic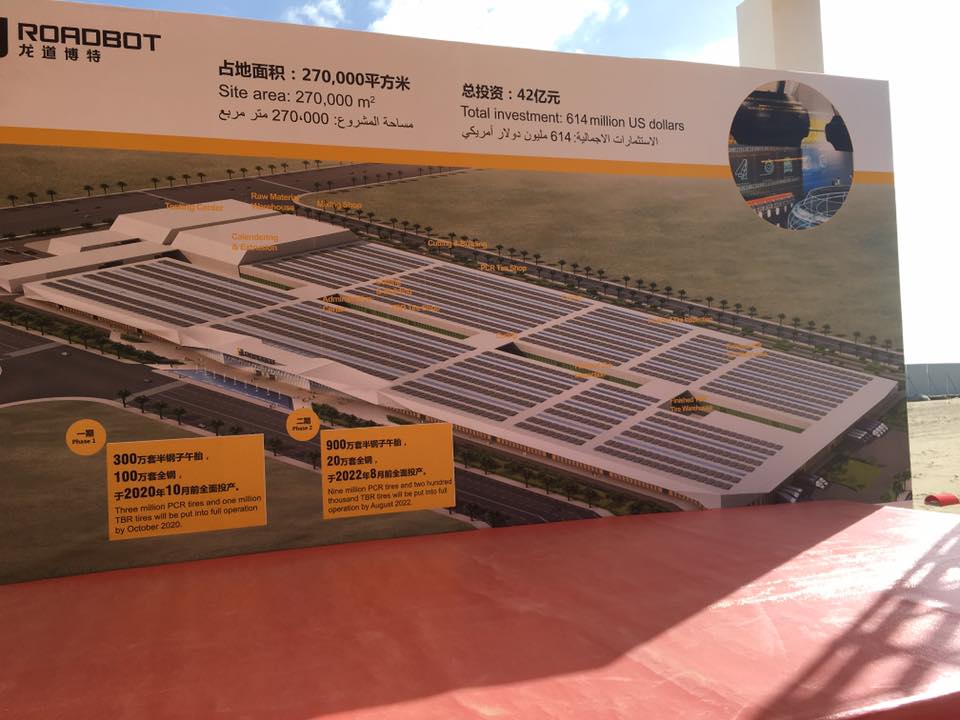 In January 2019, the ground was broken on the US$614 million Roadbot tyre plant in Abu Dhabi. Local news sources described the project as a milestone in the capital of the United Arab Emirates as recently as January 2020. However, the project has since hit a roadblock as a result of the coronavirus pandemic.
Tyres & Accessories has seen documents that show how recent progress has been limited, though initial steps seem to have progressed well. Specifically, the official letter from Roadbot Tyre Industries dated July 2020 confirms that all the necessary planning applications, architectural designs and structure drawings have been approved and completed. Yet critical machinery work came to a standstill in March 2020.
Crucial orders are in place, the letter explained, but the problem lies with manpower for the necessary civil work. "The down payment for machinery from Europe and Japan has been made in March 2020 to book the production, and the machines to be supplied by Chinese manufacturers, such as building machines and curing presses are under fabricating and most of them are be ready for shipment shortly. The main concern is the civil work, due to the COVID-19 outbreak, there have been no flights between China and UAE, our engineers and most of the workers are not able to travel, therefore the civil work is tremendously delayed. So, we wish the bounder barrier would be lifted soon, so that our people can go to UAE for the construction work".
Current situation unclear
Tyres & Accessories has contacted Roadbot for comment. So far, no answer to our questions has been received. Therefore, it is not clear what the current situation is. According to the original plans, the factory will be spread over 275,000 square metres and was set to have an initial annual production capacity of 3 million passenger car radial (PCR) tyres and one million truck and bus radial (TBR) tyres by October 2020. That deadline must now have been breached.
Production of PCR tyres was then scheduled to increase to 10 million annually by 2022. However, since the document shows that work was obstructed in March and was still on pause four months later in July, a significant delay is inevitable.
Saudi factory delay
Meanwhile in neighbouring Saudi Arabia, another tyre manufacturer, National Tire Company, has delayed its own factory construction plans. Originally scheduled to work with Black Donuts and break ground during 2020 and therefore prior to the pandemic, National Tire Company has since put back its building plans to 2021. Although considering recent circumstances, even this could be a conservative estimate.
Why the interest in the Middle Eastern tyre market? Shubro Ghosh Apollo ASEAN, Middle East & Africa Group head told local news sources that Saudi Arabia alone has "a market potential of approximately 22 million tyres." Of course, this doesn't include the United Arab Emirates and other Middle Eastern markets, which are so far entirely dependent on imports. Saudi Arabia and the UAE are also well known as re-export hubs responsible for distributing tyres across the Middle East and Africa.