Pyramids Tires: $350 million Egyptian factory begins manufacturing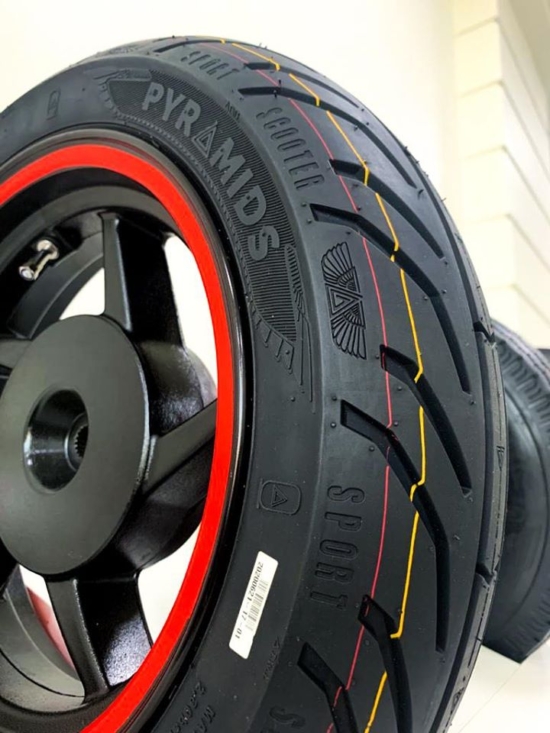 Pyramids Tires, a new tyre manufacturer based in Port Said, northeast Egypt, saw its first tyres roll off the production line on 9 May 2020. The factory currently manufactures motorcycle, forklift and agricultural tyres as part of the first phase of the plant's development. The second phase, which is scheduled to be completed by the end of 2022, will see the company add passenger car, truck and OTR tyres to its portfolio.
Pyramids Tires, which is owned by brothers Ibrahim and Arafat Gouda, broke ground on its initial US$350 million tyre factory in Port Said in June 2017. Back then company representatives said the factory would be completed in four or five years. In fact, the first phase was finished in three years. With the second phase scheduled for completion in two years, the project appears to be running on time.
Aiming to export to the US and Europe
Speaking to Tyres & Accessories, executive director Ahmed Salem explained that the first phase is currently producing 4000 motorcycle tyres a day. This figure will rise to 25,000 a day by the end of August this year. By the end of May 2021, the motorcycle tyre production line will be manufacturing 45,000 motorcycle tyres a day plus forklift and agricultural tyres.
Forming part of the second phase of the project, Pyramids' car tyre production line is expected to produce three million tyres a year in its 50 thousand square metre factory once construction is completed in 2022.
Local news sources report that the additional passenger car tyre capacity will reduce the roughly $186 million a year of imported car tyres brought into Egypt in recent years, suggesting that Pyramid is aiming to supply local tyre demand. However, Pyramids Tires' management is clearly looking further afield. Firstly, Ahmed Salem explained that the technological know-how that underpins the company's production has been constructed using German expertise. And secondly, Pyramids Tires has already obtained DOT certification, enabling it to export into the US market; and is working towards e-marketing for the European markets.
In the meantime, the company is selling tyres domestically and into the countries neighbouring Egypt. While the factory has only been running for a month or so, sales have already begun running along this initial Middle East and Africa marketing strategy.
Specifically, tyre shipments have begun to customers in Morocco, Saudi Arabia, Yemen and other Gulf countries. Iraq was added to the list of export destinations after Pyramids sent its first shipment there in June.
Pyramids Tires corporate video offers a look inside the new factory