Tatneft investing 217 million euros in Kazakhstan tyre factory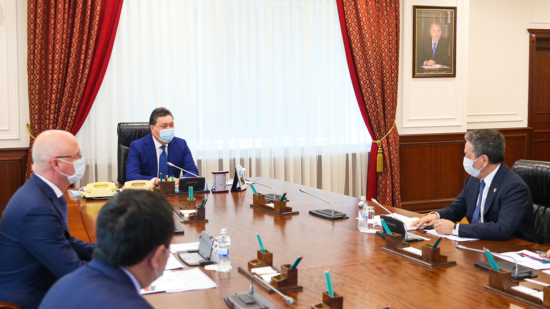 Askar Mamin, the prime minister of the Republic of Kazakhstan, recently hosted the general director of PJSC Tatneft, Nail Maganov, for talks relating to the construction of a new tyre factory in Kazakhstan.
According to the Information office of the prime minister of the Republic of Kazakhstan, the parties discussed the progress of preparatory work on the implementation of the project for the production of automobile tyres in the city of Saran, Karaganda region. This includes the provision of infrastructure, coordination of the project schedule and other related topics.
The prime minister's office reports that the head of government stressed "the importance of building a tyre plant in Kazakhstan to meet the needs of the domestic market and develop export potential".
The talks follow the signing of an investment memorandum, which was signed by the representatives of the Karaganda region and PJSC Tatneft on 27 September 2020 in Kostanay in the presence of Askar Mamin and president of Tatarstan R. Minnikhanov.
The new tyre factory is slated to have annual production capacity of 3 million passenger car and 500,000 truck and bus tyres. The Kazakhstan government reports that "over 1 thousand new jobs" will be created. The total investment will be about 111 billion tenge (£196.496 million; 217.536 million euros; US$256.867 million). The commissioning of the plant is scheduled for 2022.