Open for business: T&A tours Triangle HQ and manufacturing base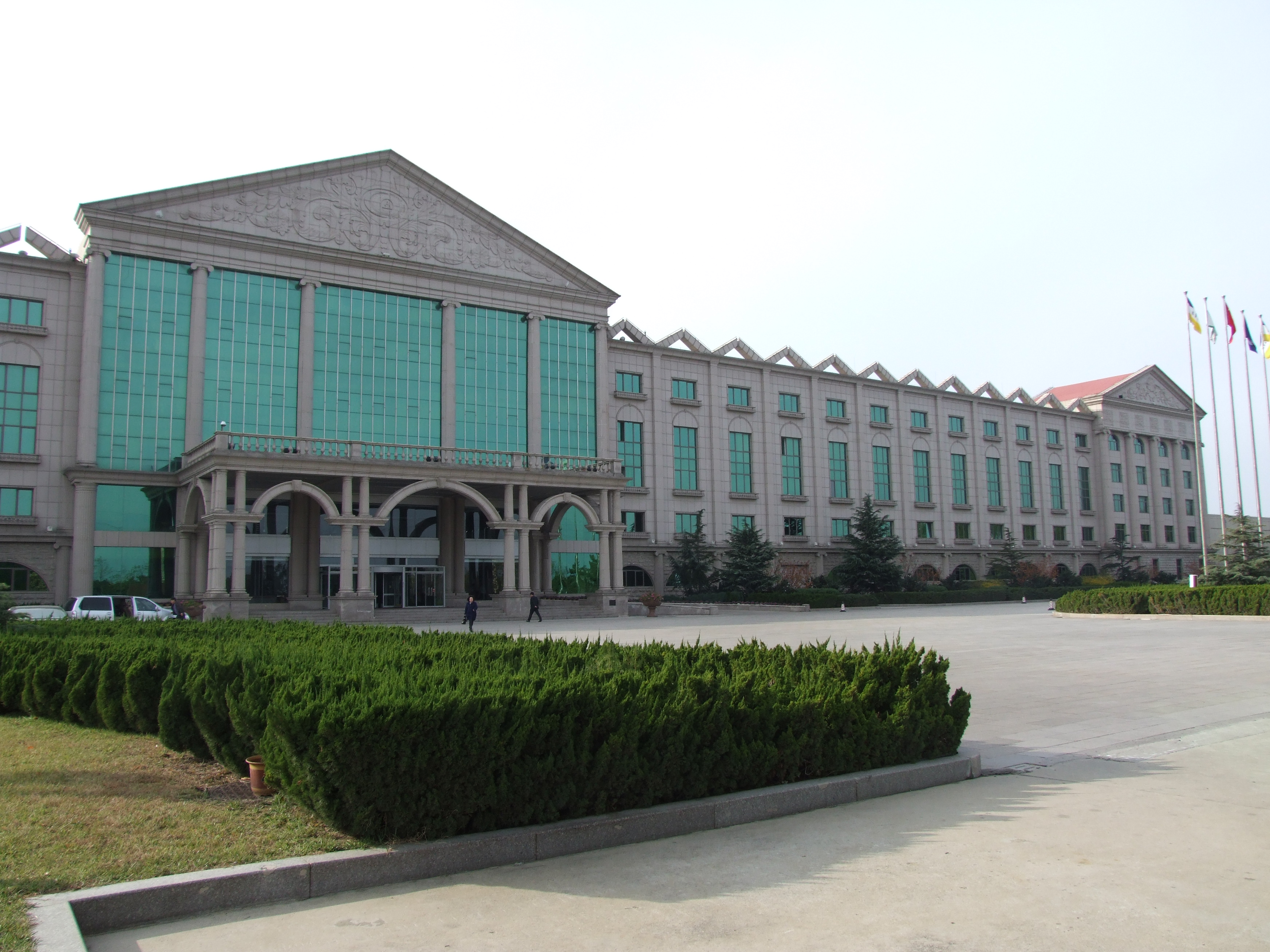 Although six of the world's top 20 largest tyre manufacturers are located in China and/or Taiwan, and despite the fact that all of these have global ambitions, for the most part these companies are still developing their positions in international markets. Likewise while reams have been written about the top names and more recently there has been increased coverage of the activities of the Korean bloc (Hankook, Kumho and Nexen), far less detail is reported about the leading Chinese players. It has to be said that this is partly because of the media's gravitation towards well-known names but is also because – and this is something of a generalisation – Chinese manufacturers don't have the best reputation when it comes to international communications.
The last year or two has seen a number of the leading Chinese tyre manufacturers open their doors to Tyres & Accessories, revealing fascinating insights into their production processes and strategies. Triangle Tire was no different when the company's senior vice president and director of international trade management center, Lin Xiaobin warmly welcomed T&A to visit its headquarters at the end of 2011. The visit, which was organised in conjunction with UK importer TYM international, was the first time the media had been invited to tour Triangle's existing production plants, logistics operation and brand new factory in Weihei, Shandong Province.
"What's the national bird of China? …The crane", Art Villasol (Triangle's director of customer engineering) quipped en route to the factory tour. A joke it may be, but the speed at which companies such as Triangle are able to construct Greenfield tyre production plants is simply astounding. While here in the UK planning permission can take months, Triangle took not much longer than a year to construct its latest factory complete with blocks of flats for factory workers. In fact despite only breaking ground in 2009, this site has already started production and is set to reach full capacity in another two years. The words "full capacity" also have to be taken seriously. Annual production capacity at the completion of the new Weihai plant (affectionately known as production base number four before it is renamed production base number three after the current number one is decommissioned) is set to reach 20 million units of UHP passenger car tyres, 5 million units of truck and bus radials and 750 thousand tons of rubber mixing. Altogether this is expected to generate 10 billion yuan (roughly £1 billion, 1.2 billion euros and US$1.5 billion) in sales annually.
Currently the company runs three tyre plants – Production Base Number One, which manufactures 5 million passenger car and light truck tyres, 3.5 million truck and bus radials and 3.5 million bias tyres each year; Production Base Number Two (200,000 radial OTR, 10,000 giant OTR, 100,000 bias OTR and 12 million passenger car tyres annually); and the company's rubber production centre, Production Base Number Three. Number Three produces 10 million rubber flaps and inner tubes, 5000 tonnes of rubber powder and 500,000 retreads a year. In December 2011 Triangle's retreading operation, which at this point was running at 200,000 units a year was recognised as one of Shandong Province's top 10 "Circular Economy Demonstration Projects" by Shandong provincial government. According to the company, since 2004, Triangle Group has regarded "circular economy" – or sustainable business – as a key part in its business development. Triangle reports that it built the first tyre retreading production line in the Chinese tyre industry using international advanced tyre retreading technology. In 2009, Triangle established and implemented the Low-carbon Economy, a green manufacturing model to actively develop green products and circular economy, and to ensure company's sustainable development.
But Triangle's corporate and social responsibility does not end there. Following the massive earthquakes the city of Sichuan, China suffered in 2008, Triangle sent 10,000 tyres to support the rebuilding and rescues of the city and its people within the space of 48 hours – even stopping exports out of Qingdao in order to meet this need. Like many of the company's successes, Triangle has in the past had a tendency not to shout about its good news. In this case T&A only learnt of the company's earthquake relief efforts in a passing conversation with executives.
Triangle's rapid expansion
Established as Weihai Factory in 1976 what is now known as Triangle became Shandong Tire Factory. 25 years later the business became Shandong Triangle Tire Co. Ltd. The company embarked on passenger car and light truck tyre production in 1990 and produced its first truck and bus tyres in 1995. Triangle became the first "Chinese Famous Brand" recognised from within the tyre industry in 2000. Producing the first 23.5 R25 radial OTR tyre in China in 2002 proved to be a very significant breakthrough, with this segment going on to become a key part of the companies business, leading to high-profile OE arrangements with world-renowned construction vehicle makers such as Caterpillar since 2004. Triangle added 17.5 R25 and 20.5 R25 sizes in 2003. By 2004 the company was producing 80,000 OTR units a year. Output grew 25 per cent between then and 2005, growing to 100,000 OTR tyres a year. In 2006 production totalled 120,000 units and the size range added 14.00 R25, 26.5 R26 and 29.5 R25 sizes to the line up. 2007 saw the range grow to include 33 and 35-inch diameter sizes, with output now reaching 150,000 units. 2008 saw production capacity reach 200,000 OTR tyre units, before 49, 51 and 57-inch sizes were added to the line-up in 2009. When CAT, as Caterpillar is often known, started the SQEP (Supplier Quality Excellence Program) in 2007 in order to select, evaluate and certify partners Triangle won the bronze award, followed by silver and gold trophies in 2008 and 2009 respectively.
In addition to CAT, Triangle has "strategic partnerships" with what some might describe as surprisingly high profile global companies. These include the Chinese wings of Nissan, Suzuki and Volkswagen, as well as ongoing OE and business relationships with the likes of Volvo, Hyundai and Iveco. OE is particularly strong in the OTR sector, as the company's ongoing supply of CAT suggests, with Sandvik, Terex, Liebherr and Case New Holland all amongst the vehicle-makers receiving tyres from Triangle. In addition to these well known international names, the company supplies passenger car and truck and bus tyres to a host of Chinese vehicle manufacturers and even the Chinese military.
In parallel with the swelling production range and the seemingly ever-increasingly manufacturing output, Triangle's group sales figures have also been gaining altitude. Despite the relatively humble beginnings that saw the company report turnover of less than 1 billion yuan (around £100 million; US$150 million; and 120 million euros) in 1993, by 2010 sales had skyrocketed to around 17 billion yuan (roughly £1.7 billion; US$2.5 billion).
Number four – the new Weihai factory
Production Base Number Four is amongst the biggest Greenfield sites that Tyres & Accessories has visited in the last few years. When T&A was there in November roughly half of the two parallel production halls were completely construction with the second main building well on its way. The site features a covered area of 430 acres plus ancillary buildings, residential housing and plenty more space around the site that has not yet been built on. After noticing the sheer scale of the site, the next thing that is apparent is that the enormous roof is plastered with dozens and dozens of solar panels offering photovalic power in addition to the conventional wired supply. According to company officials this will reduce energy consumer by 3 per cent in the first instance.
In addition the company has built the site with a zero discharge of water philosophy in mind. The green-think continues with lower carbon manufacturing plans and can even be seen in the latest generation of products which are both SmartWay accredited and reportedly offer a 15 per cent improvement in wet grip.
During the T&A visit, machinery installation was still continuing, so it is difficult to say how the inside will operate when production goes live in the opening months of 2012. However, if Production Base Number Two is anything to go by (which the magazine did tour), the factory will feature the blend of western manufacturing equipment such as Troester extruders and Fischer cutters, along with top-end local machinery (such as Mesnac's automated weighing and measuring system) that has become a feature of the leading Chinese tyre makers.
Something else that is noticeable about the Triangle approach is that every time the bar is raised in terms of production quality the company has been able to meet the standard. First it was DOT, followed by e-mark, s-mark, clean-oil Reach requirements and most recently the apparently well-progressed plans for tyre labelling compliance in the second half of 2012. The company's products also carry the CCC approval mark for the local Chinese market, while the company's manufacturing operations are ISO-9001, ISO-14001, QS9000 and ISO-TS16949 certified.
At the same time the company worked through a series of productivity and efficiency improvements based on internationally recognised six sigma principles. These efforts began in 2006 with the appointment of 13 so-called "black belt" six sigma master practitioners working on 42 projects for the next year. By 2008 this figure had grown by 15 black belts, then working on 64 projects until the point that it had grown to 34 black belts working on 60 projects in 2010.
As well as impressive automated warehousing on-site at the company's various production plants, Triangle also distributes its tyres through an impressive third part logistics operation close-by the new production plant in the vicinity of Weihai – Weihai International Logistics Park. Built between 2008 and 2009 with initial investment of 100 million yuan, the park is 300 minutes from air, rail and road links – including proximity to the planned high speed rail links. The latter potentially reduces freight time to Qingdao sea port from 5-6 hours by road to just 1 hour by rail.
Although the park is very clearly a third party operation, the largest customer is Triangle followed by Sinopec, which stores large quantities of synthetic rubber on the site, much of which is ultimately destined for Triangle's consumption. In addition well-known fried chicken brand KFC meets some of its logistics needs, but it is clear that there are real benefits to Triangle's business in particular from having a professional 3PL virtually on its doorstep.
When T&A visited in November Triangle's warehousing at the logistics park contained space for some 300,000 truck tyres and another 500,000 passenger car tyres. These are stored in very modern racking systems, which – stacked 8 stillages high – are identified by RFID chips. These in turn are identified by a RFID reader and computer on-board forklift trucks, meaning picking and dispatching the right tyres while maintaining a last in last out system is as routine as it can be.
All these developments exemplify the forward looking impetus that is increasingly becoming a feature of this established Chinese manufacturer. What it will take for Triangle to achieve its ambitious goals and how much will need to be invested to make this happen are other questions, but if the model set by Triangle Group chairman Ding Yuhua and senior vice president Lin Xiaobin are anything to go by, the determination to make Triangle's vision a reality is certainly there.