Dandelion rubber: Continental specialist amongst nominees for major German award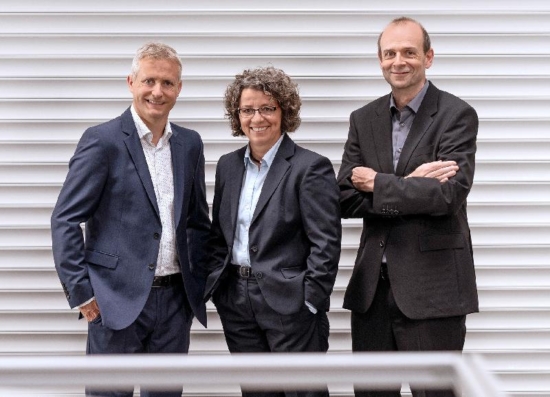 Research into the use of locally sourced rubber in tyre manufacture has led to Continental's Dr Carla Recker being nominated for a prestigious award in her native Germany. Together with fellow researchers Prof. Dr Dirk Prüfer from the University of Münster and Dr Christian Schulze Gronover from the Fraunhofer Institute for Molecular Biology and Applied Ecology IME, Recker has been shortlisted for the 'Deutscher Zukunftspreis 2021', an award for technology and innovation bestowed by Germany's President.
"This award is a great honour for us. It once again confirms the potential of a new raw material source for natural rubber. Together with our project network, we have been able to significantly advance research into the entire value chain of the Russian dandelion," shares Dr Recker, who heads the Materials Chemistry expert field at Continental Tires. "The industrialisation of the cultivation of dandelion rubber is the goal of our long-term project, where the key to success is mutual trust and perseverance," she adds. "Our first, series-produced bicycle tyre made from dandelion rubber, the Urban Taraxagum, shows that marketable products made of natural rubber from the dandelion plant are possible."
Rubber processing industry requires rethink
The project team began working together in 2011, the aim being to develop a viable and cost-efficient means of extracting natural rubber regionally from dandelions instead of importing it exclusively from tropical regions. Dirk Prüfer, who is Professor of Plant Biotechnology at the University of Münster, considers this a key benefit from this project: "The protection of our tropical forest is a top priority in the fight against climate change. For this reason, the natural rubber processing industry also needs to rethink. Our approach to sustainably gaining natural rubber from dandelions can counteract many socio-economic and ecological challenges in these regions.
"The extraction of natural rubber from dandelions allows raw materials to be produced close to Continental's tyre plants," adds Prüfer. "This also makes it possible to reduce carbon dioxide emissions caused by long transport routes."
Benefits to whole of society
The path to establishing Russian dandelions as a cultivatable raw material source posed a major challenge for the researchers. "Through consistent, knowledge-based action and with modern analytics, we have worked with a plant breeder to establish high-yielding and hardy plants from wild Russian dandelion. We have also developed an environmentally friendly process for extracting rubber from the roots of the plants," explains Christian Schulze Gronover, who is Head of Research at the Fraunhofer Institute for Molecular Biology and Applied Ecology IME, Münster. "The whole of society is already benefiting from these innovations, for example farmers, logisticians, machine builders and, naturally, cyclists."
An extended network of stakeholders has contributed significantly to the implementation of the project, including the Julius Kühn Institute and the plant breeding company ESKUSA.
About the Deutscher Zukunftspreis
The Deutscher Zukunftspreis has been awarded annually since 1997 and is one of the most important innovation awards in Germany. It honours outstanding technical, engineering and scientific achievements that lead to products that are ready for use.
After intensive review, major German scientific and business associations propose innovative developments for the award. The awards jury whittles these down during a multi-stage process until left with three teams of researchers in the final round. In addition to innovation, the jury assesses the development's economic and social potential.
The Russian Dandelion researchers are joined as nominees by the Covid-19 vaccine development team at Biontech as well as a team from Siemens Healthineers who have developed a photon-counting computer tomography scanner. Germany's President Frank-Walter Steinmeier will present the Deutscher Zukunftspreis in Berlin on 17 November 2021.