Ten Consecutive Cups for Continental Tyres and Women's Football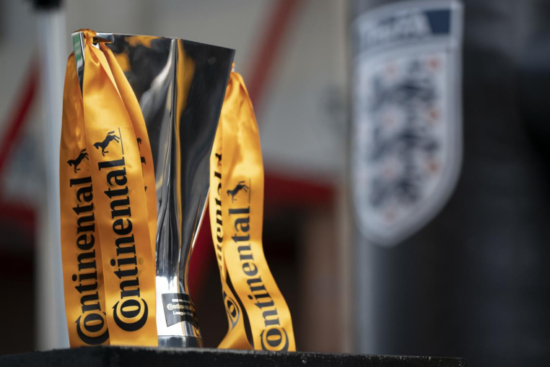 Continental Tyres and The FA will this week celebrate the decade milestone of continued support for Women's Football in England, with the tenth consecutive FA Women's Continental Tyres League Cup Final. Continental first signed as a founding partner of the Women's Super League with the inaugural competition in 2011.
Bristol City and Chelsea FC, the current cup holders, have made it through the Continental Tyres League Cup group stages and tough knockout rounds, to go head-to-head in this celebratory tenth final, to be held at Vicarage Road, Watford and screened live on BT Sport.
The unbroken run of title partnership has seen more than 1,000 goals scored in nearly 30,000 minutes of match time. Arsenal sits clear ahead at the top of the honours board with five wins in its seven final appearances, however, after a hard-fought win in last year's head-to-head with Arsenal, Chelsea FC will look to make it two wins 'on-the-bounce' in Sunday's final.
Not only have Continental been a part of the FA Women's Continental Tyres League Cup, over the ten-year unbroken partnership, the brand have also supported The Barclays FA Women's Super League, The Lionesses and the FA's Girls Football Festival, as well as St Georges Park in a continued partnership that has run from its ground breaking in 2011.
Testament to Continental's commitment
"The growth of women's football over the last ten years has been outstanding and the fact that Continental Tyres have been with us on that decade long journey is testament to their commitment to our game," comments Marzena Bogdanowicz, FA head of Women's Marketing and Commercial. "I'd like to thank them for their ongoing support of our League Cup and for recognising the value of women's football from those early days of our domestic competitions in 2011."
Commenting on the partnership, Tracey Mortimer, marketing director of Continental Tyres UK & Ireland: "We are very proud of our investment in women's football over the last decade and how this has supported the pioneering of the sport and the rising popularity of the FA Women's Continental Tyres League Cup year-on-year. This long-standing partnership has helped us to promote safety and performance both on and off the pitch, most importantly by encouraging fans to get to the game safely.
"This is a historical year for Continental celebrating innovation and progress both through this impressive partnership anniversary with the FA as well as our own 150-year anniversary," concludes Mortimer.