Continental closing Aachen, Germany tyre factory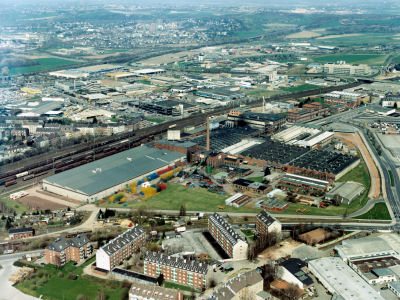 Employees at Continental AG's Aachen, Germany tyre factory were informed that the plant will be closed by the end of 2021. According to the German Handelsblatt newspapter, more than 1,800 employees will be affected by the closure. The announcement comes two weeks after Continental announced cost-cutting plans aiming at saving 1 billion euros by 2023.
Up to this point most of Continental's cost-saving measures were either spread across the whole business (such as the corona-bridge concept) or focused on the automotive part business. Now, however, attention has apparently turned to the company's profitable rubber division.
However, trade union representatives railed against the apparent unfairness of closing the Aachen tyre business, arguing that it cannot be that the employees of thriving branches have to pay for management errors in the auto parts business, according to Handelsblatt. The unions stated that they are ready to fight such measures.
Furthermore, the German newspaper highlighted that the tough approach taken by management contradicts the statements made by Continental HR director Ariane Reinhart who had advocated a collective reduction in working hours and for further training measures to prevent job losses.
Analysts had previously warned of job losses at European tyre factories, but executives responded by arguing that these and R&D budgets were not the focus of considerations.