Continental's tyres and rubber business profitable in Q2, despite corona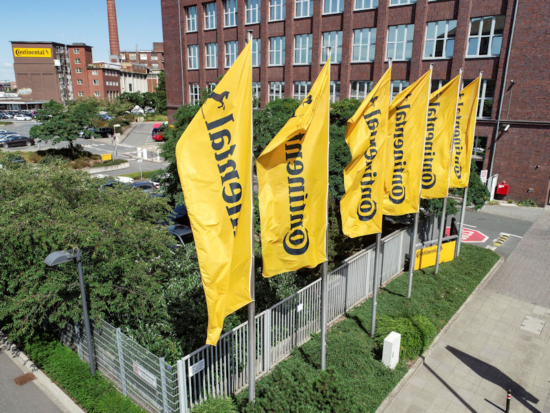 Continental has reported second quarter 2020 consolidated group sales of 6.620 billion euros. This equates to -39.8 per cent drop year-on-year. Pre-tax profits (EBIT) came in at -9.6 per cent of sales (-636 million euros). However, sales in the Rubber Technologies division, which includes tyres, were 2.962 billion euros and the adjusted EBIT margin was 1.2 per cent (around 36 million euros). Thus, Continental's tyre business has managed to remain profitable despite the obvious pressures of the coronavirus context.
Sales in Automotive Technologies were 2.560 billion euros (-45.6 per cent) and the adjusted EBIT margin was -18.1 per cent. Powertrain Technologies sales were 1.131 billion euros (-40.8 per cent), with an EBIT margin of -16.3 per cent. And therefore the tyre business's Rubber Technologies division faired comparatively well.
Analysts: Conti results outperformed expectations
Market analysts responded well to the figures, characterising them as generally outperforming expectations with the exception of free cash flow. To put Continental's figures into context, the consensus of analyst expectations was 6.247 billion euros and -13.4 per cent margin, resulting in -€822 million of losses – significantly worse than Conti's actual outcomes.
Even Rubber Technologies, which has strong track record of being the most profitable part of the group, outperformed expectations. According to a Jefferies analyst note published after the results were published following the close of business on 20 July 2020: "Rubber Group sales [were]…ahead of consensus of 2,910 million euros, -1.2 per cent mar (-30 million euros loss)".
Group free cash flow amounted to -1.782 billion euros compared with -29 million euros in the second quarter of fiscal 2019, which is said to have been weaker than expected: "Free cash flow FCF was weaker than expected. However, the company indicated that a temporary working capital headwind could reverse in the second half." Nevertheless, the significant improvement of operating leverage, which was 32 per cent compared with. 38 per cent in the first quarter was described as "a positive surprise", with the analysts adding: "We also note the strong organic growth of the Automotive businesses against global low value position".
Summing up the results, Jefferies concluded that "Conti's results look strong from a sales and earnings perspective" adding that "The organic growth of the automotive (including Powertrain) business provides confidence for growth rates post COVID-19."
In addition, the analysts observed that Continental has "stepped up its execution on cost savings in the quarter". In practice this means the closure of two plants.
Continuing cost-cutting measures
During Continental's virtual general meeting on 14 July, Continental CEO, Dr Elmar Degenhart emphasized that the company has had to react to the economic downturn exacerbated by the Corona crisis. According to Degenhart, in addition to building a "corona bridge", the company has also had to find additional savings. This means reduced investments and lower labour and material costs and the closure of two more plants in the coming years, one of them in Europe.
To this end Conti's Supervisory Board formally approved the previously-announced closure of its Rubí, Spain facility (which makes display technologies) by 2021; and of the Nogales, Mexico (vehicle communication and connectivity technology and drive system components) by 2024. A total of 2,740 employees will lose their jobs at the two locations. In this way, Conti is "pushing ahead with its structural program announced in September 2019 and its implementation as planned".
In addition, Jefferies highlighted that "incremental cost-cutting measures are currently under negotiation with the workers council", changes that are said to be worth hundreds of millions of euros between now and 2022.
Continental isn't currently providing full-year 2020 guidance on the basis that it "remains difficult to assess production,
supply chain and demand". However, the consensus across analysts is that Conti will achieve full-year 2020 sales of 37.4 billion euros with an adjusted EBIT of 932 million (2.5% margin) and free cash flow of 337 million. No-one can say for sure whether the company will achieve these predictions, however based on the second quarter results, there are reasons to be optimistic.