Sailun SDR1 truck tyre receives TÜV SÜD mark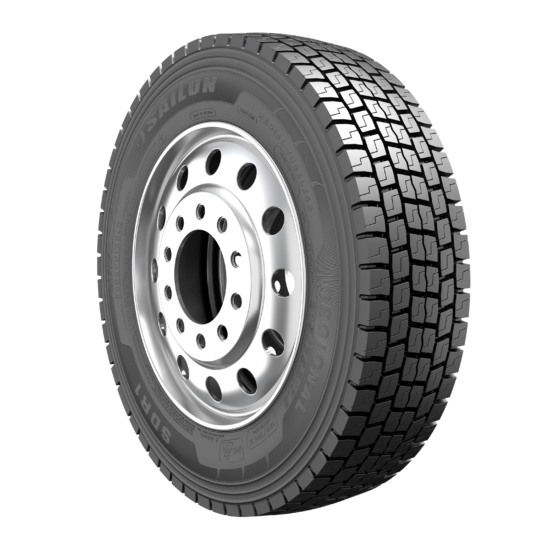 Sailun's SDR1 truck tyre has attained TÜV SÜD MARK certification, the first Chinese manufacturer in the tyre industry to do so, according to the company.
The SDR1 series of tyres from Sailun are sold in more than 30 countries and regions in Europe, such as Germany, France, the United Kingdom, Italy, Poland, and Spain and has been well received by all Sailun dealers in Europe. For Sailun, gaining TÜV SÜD certification "not only demonstrates Sailun's strengths in development and production in high-end tyre products, but it also signifies the approval of the European market towards its products, laying the foundation for growth in this high-end market".
The German TÜV SÜD Group is respected worldwide for its tests and is also recognized as holding tougher testing requirements than standard European regulations. Furthermore, TÜV SÜD demands consistency. Test sample selections must use a method of randomly sampling tyres in the market roughly every 18 months to ensure that test results are representative and reliable. If a product fails random inspection, the certification is immediately cancelled. Those that have achieved a TÜV SÜD MARK are also liable to factory reviews every 12 months to ensure quality processes meet the independent organization's standards.
Truck tyre tests are slightly different to passenger car tyres. In addition to ensuring wet performance and economy (rolling resistance), high-speed durability is also a very important safety standard. In its severe durability test, TÜV puts tyres through their paces under low pressure, high load, and periodic speed increase conditions. The entire test must be completed and passed without failure. According to the tyremaker, during testing, the Sailun SDR1 successfully passed the varying tests, including wet braking, rolling resistance, durability, and noise.
Furthermore, the Sailun SDR1 surpassed testing standards in wet braking performance with 16 per cent better stopping distance, noise emission levels 1DB lower, rolling resistance 9 per cent lower, and passed the endurance tests.