Conti 'intensively' monitoring European tyre demand and production, but R&D budgets intact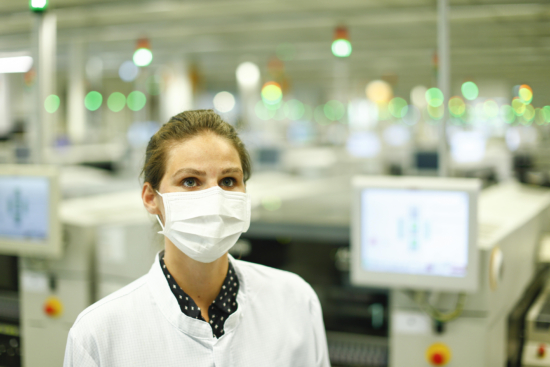 Following Continental's first quarter 2020 financial results and reports that the company is preparing to cut its R&D budgets and European tyre production, Tyres & Accessories asked executives at the company's Hanover, Germany headquarters to comment on the proposals. According to the tyre manufacturer, Continental is "intensively" monitoring European tyre demand and production "including a review of our tyre manufacturing footprint if we conclude that volumes will not recover to expected volumes". Furthermore, there may have been reductions in tyre testing frequency as an inevitable result of social distancing, but overall research and development budgets remain intact.
Specifically, Silke Bernhardt, Head of Communications & Public Affairs at Continental AG's Tires business group commented: "Since the outbreak of the Covid-19 pandemic, Continental has expanded mobile work to protect its employees worldwide and is using the instrument of short-time work in Germany and similar measures in many other countries.
"The current situation requires adjustments of our R&D projects, for example in the area of tyre testing, which can only be carried out to a limited extent at present and therefore leads to adjusted spending. However, we do not generally plan to postpone or reduce our extensive R&D activities.
'Intensively' monitoring European tyre demand and production
However, when it comes to European factory capacity, such is the complexity of the situation, "reliable statements" relating European tyre manufacturing production capacity were not possible:
"The Tire business area has observed a considerable decline in capacity utilization at our tyre plants globally since 2018, mirroring the slower growth rates in the automotive industry. Sales volumes have been significantly below our expectations, especially since the third quarter of 2019. This trend continued at the beginning of 2020 and, since March, we have also seen our forecasts significantly impacted by the effects of the global COVID-19 pandemic. Over the next few months, we will intensively monitor and examine to which extent our business plan will be affected both by the general decline in business development in the tyre sector and by the medium- and long-term economic impact of the global pandemic, and how these developments will affect the capacity utilization of our tyre plants worldwide. Due to the current lack of reliable figures and medium-term forecasts, we are unable to make any reliable statements at this time and are therefore not taking any decisions. However, it is part of our corporate responsibility to constantly evaluate all possible scenarios, including a review of our tyre manufacturing footprint if we conclude that volumes will not recover to expected volumes."