Yokohama offers 'ice and easy' solution to maintaining winter mobility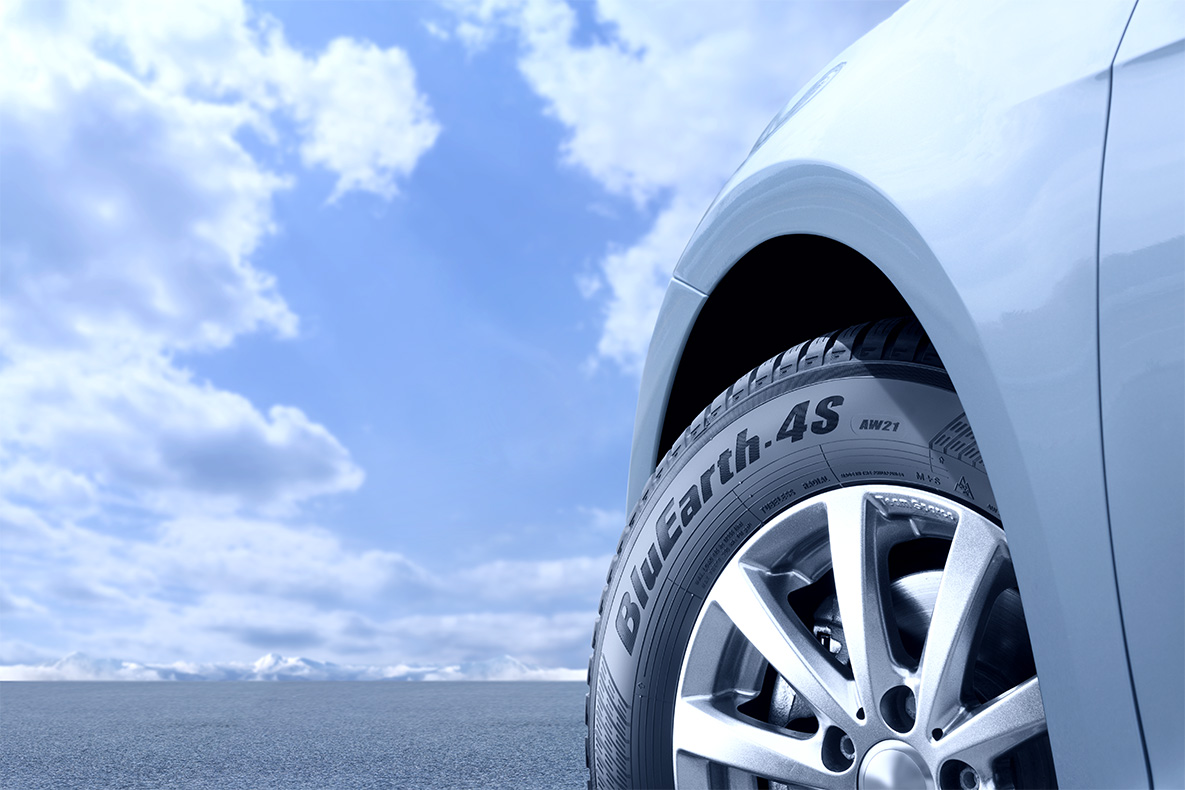 Gridlocked motorways, empty restaurants and a host of other travel related problems were just some of the impacts of the freezing conditions last winter, which were estimated to have cost the UK economy £1bn per day. Given this financial impact, many large fleets and commercial vehicle operators have developed a series of contingency plans designed to mitigate against these losses and keep their operations mobile. But it's not just big businesses that need to keep moving when the worst of the weather hits. Many families, small and medium sized business owners and their workers require to maintain their full mobility. Whether it's visiting elderly relatives, trying to keep their company running or not missing out on important work shifts, it is vital for many that harsh weather does not affect their day-to-day lives. Yokohama says its extensive range of all-season and winter tyre products offer a solution, designed for a wide range of passenger car applications.
The BluEarth-4s AW21 is Yokohama's first ever all-season car tyre and combines the latest summer and winter tyre technologies for year-round use. Tuned for outstanding performance in the varied weather conditions of the winter months, while remaining more than capable during the summer season, the tyre bears the Three Peak Mountain Snowflake mark.
For drivers of high-performance, rear wheel drive saloons and SUVs looking for the ultimate solution to full winter mobility, the Yokohama BluEarth W*Drive V905 is the perfect choice. Available in many popular sizes from 15"-22", the tyre is the first Yokohama winter tyre to use its advanced, fuel efficient BluEarth technologies. It also features a directional pattern with wide grooves and a tread compound that offers superior stability and performance on snow, ice and wet roads.
Drivers of small and compact cars can also remain mobile in the winter with the W*Drive V903. Available in sizes 13"-16" the tyre features fuel saving properties and provides direct feeling on snow and wet surfaces as well as superior stability during high-speed cruising.
Meanwhile, for those running vans and other light commercial vehicles whose income is reliant on their ongoing mobility such as heating engineers or delivery drivers, the Yokohama W*Drive WY01 is the ideal tyre. A full winter tyre designed for commercial vehicle applications, the tyre is available in sizes from 14"-16" and is optimised for wet braking and handling, delivering the performance required in extreme conditions with excellent durability. Indeed, the W*Drive WY01 tyre has recently been selected by leading European logistics business, X One Wholesale, which has fitted its fleet of delivery vehicles with the Yokohama tyre to ensure full mobility and safety this winter.
Tyres & Accessories reported on the current Yokohama cold weather range from the company's Finnish proving grounds last year. It has also committed to extensive research into how to improve tyre performance on ice.