Yokohama introduces first BluEarth branded winter tyre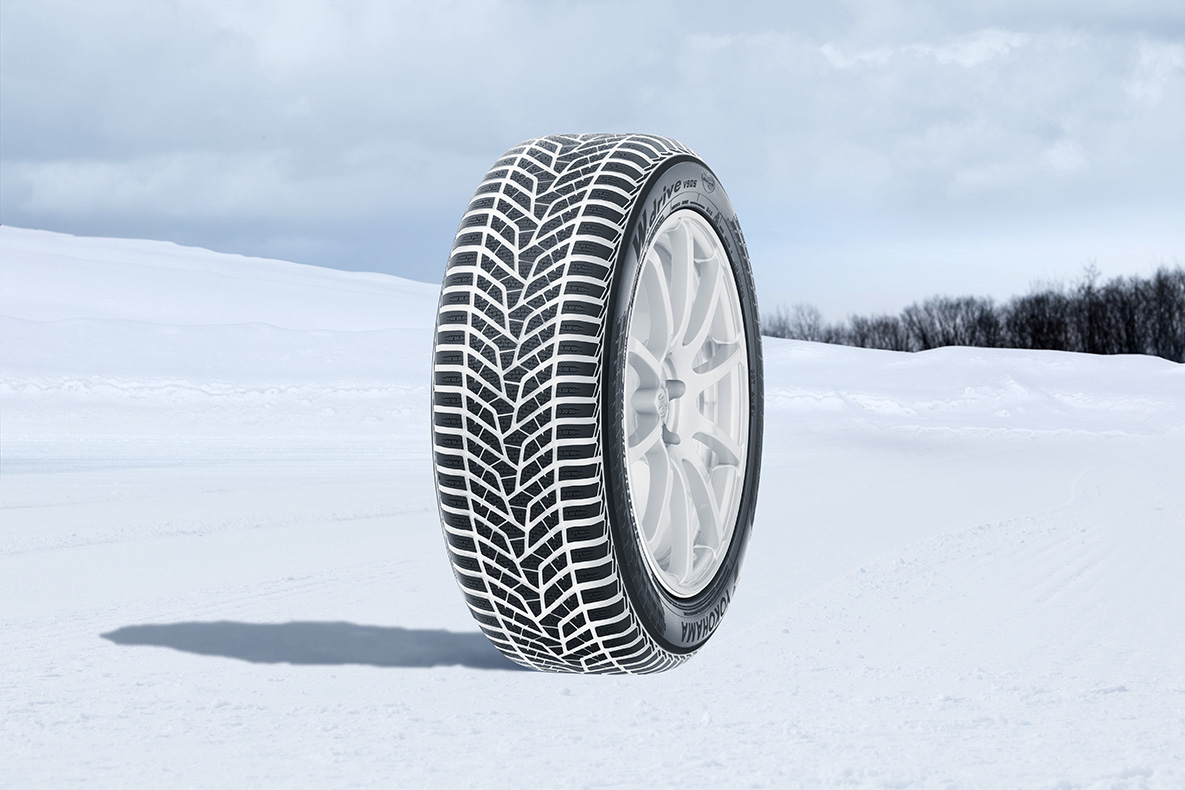 Yokohama's newest winter tyre, the BluEarth W*drive V905 has been designed to meet Europe's increasingly stringent environmental regulations. The first Yokohama-brand winter tyre to use the advanced BluEarth fuel-efficient technologies, it also features a directional pattern with wide grooves and a new compound offering superior stability and performance on snow, ice and wet roads. Ideal for drivers of performance cars, medium sized cars and SUVs, the BluEarth W*drive V905 is available in sizes from 15"–22".
Also from Yokohama's W*Drive winter tyre range, the W*drive V902 tyre is specially constructed using a flexible polymer compound with a unique high-rigid asymmetric tread design to drain water, snow and slush effectively while 3D-shaped sipes provide excellent traction in a wide range of temperature zones. The tyre is available in sizes from 15"–21".
For drivers of cars on runflat tyres as standard, Yokohama offers the W*drive V902 ZPS (Zero Pressure System) winter tyre. Featuring all the same key benefits as the W*drive, with added reassurance should a puncture occur, available in sizes from in 16"–18".
For smaller and compact cars, the Yokohama W*Drive V903 tyre is available in sizes from 13"-16" and offers improved performance in wet, snow and slushy road conditions, providing superior stability during higher-speed cruising as well as low levels of rolling resistance to provide fuel savings.
From Yokohama's recently expanded all terrain, 4×4 and SUV tyre range, the Geolandar A/T (G015) showcases the latest compound technology and new tread pattern. Featuring the three-peak mountain snowflake symbol, the G015 offers improved grip in wet, icy and snowy conditions. It is optimised to deliver better wet braking, improved hydroplaning resistance, greater wear resistance and lower noise, available in sizes ranging from 15"–20".
Meanwhile, for businesses running vans and other light commercial vehicles, the W*Drive WY01 allows fleets to continue to operate in the most treacherous of winter conditions. Available in sizes from 14"-16", this tyre has been optimised for wet braking and handling, delivering excellent performance on both snow and ice with improved durability.