Goodyear drops Dunlop brand in registered name change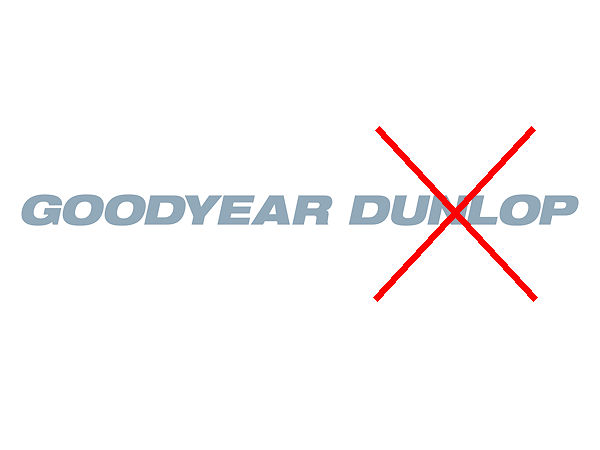 Following the news that it is refreshing its Goodyear halo brand as its UHP and luxury go-to moniker, Goodyear Dunlop UK Ltd has confirmed it will be removing Dunlop from its registered company name and in future will therefore be known just as Goodyear.
Tyres & Accessories first asked about brand positioning changes following the company's recent Goodyear presentation at the famed Ascari racetrack in Spain. At the time, executives explained that the latest evolution of the Goodyear brand is all about "soul" and therefore Goodyear is embarking on a "brand renewal journey".
Goodyear will continue manufacturing Dunlop-branded tyres
However, while changes are obviously afoot, company representatives also confirmed that production of Dunlop-branded tyres will continue and that the manufacturer will support existing products and OE fitments for the rest of their life cycles.
Speaking on behalf of the company, a Goodyear Dunlop spokesperson commented: "As a matter of global consistency, Goodyear is adopting a standard naming convention for its European subsidiaries. This administrative change is expected to occur in phases over the next two years and applies only to the company trade name.
"We will continue to offer the same portfolio of Goodyear, Dunlop, Fulda, Sava and Debica branded tyres and services in our European markets. This is purely a legal name simplification and we do not intend nor anticipate any effect on our current working relationships or operations".
The confirmation of a UK name change follows similar moves around Europe. For example, at the start of 2019, the Belgian subsidiary of the US-based tyre manufacturer, which used to operate under Goodyear Dunlop Tires Operations SA (Belgian Branch) title, changed its name. In this case, the company is now called Goodyear Operations (Belgian Branch).
In addition to the company's official comment, the changes should also be seen in the context of the previous international joint venture between Goodyear and Sumitomo Rubber Industries, which ended a few years ago. This means that, unusually for a globally recognised brand, the Dunlop name is owned by different companies in different markets. As a result, this causes inevitable complications when it comes to winning big contracts such as OE tyre supply deals.