New Goodyear Dunlop consumer tyre director aims to maximise success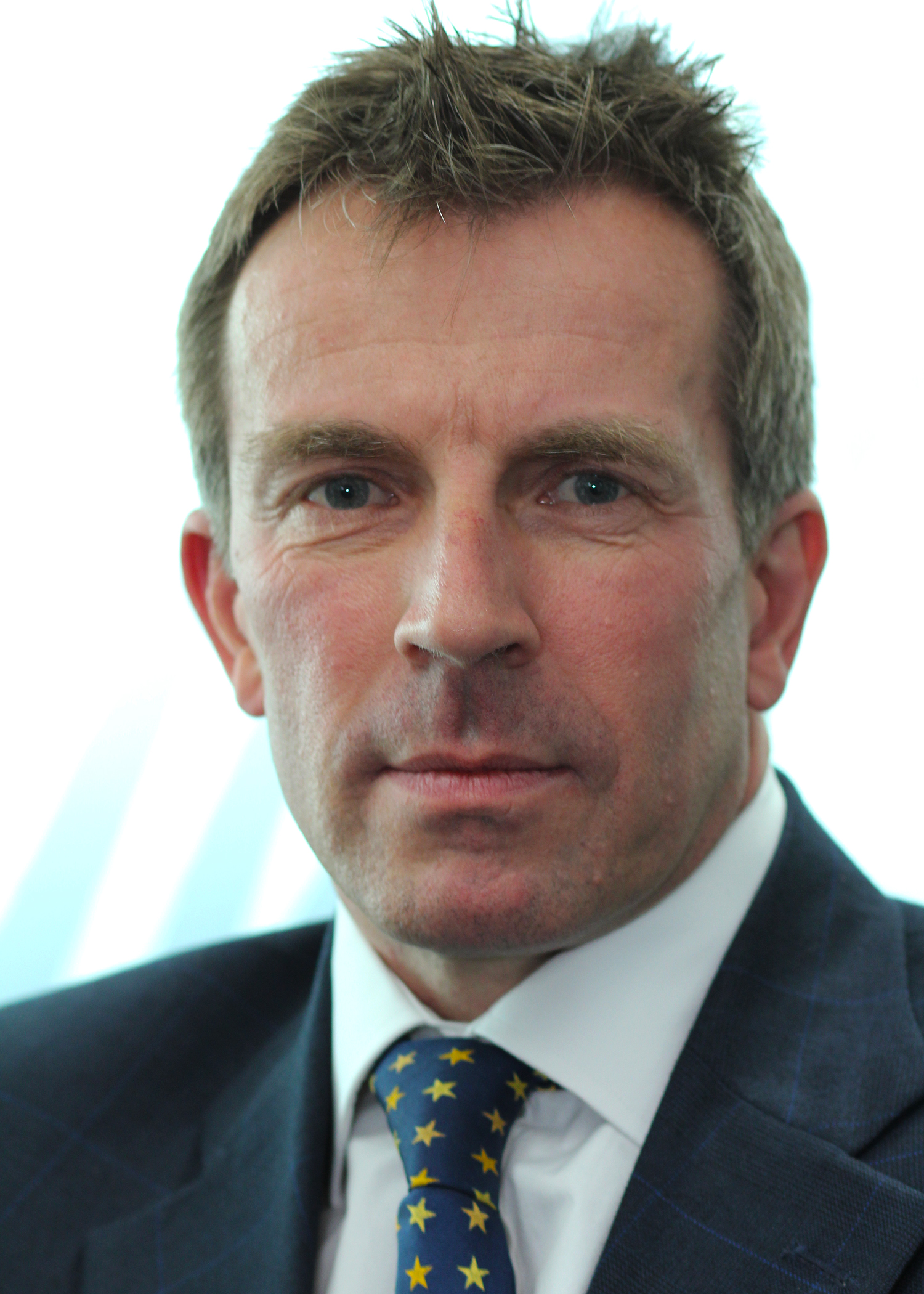 'Becoming the easiest to do business with'
At the start of November 2013, Goodyear Dunlop appointed Nick Harley as director Consumer Tyres for Goodyear Dunlop UK and Ireland. At the end of July 2014, Tyres & Accessories caught up with him to hear – nine months in – his reflections on the current state of the tyre market and what he can foresee in the future.
Prior to joining Goodyear Dunlop Harley worked as sales director at BP Castrol Lubricants. In this role he was responsible for the UK, Ireland, France and Benelux markets as well as key international accounts in Europe and Africa. Before this Harley was Automotive OEM director Europe and Africa, responsible for managing and developing strategic relationships between BP Castrol Lubricants and car, truck and driveline partners such as Ford, BMW and the VW Group.
Now he is handling the black round things we all know and love, Harley will lead Goodyear Dunlop's UK consumer business across all brands, reporting into UK and Ireland managing director, Erich Fric. He replaces Juergen Titz, who has been appointed managing director Consumer OE for Goodyear Dunlop EMEA.
Working harder
"We need to work the brand[s] harder," says Harley before continuing by describing what this means. Goodyear Dunlop already have strong, if not market-leading market shares in the UK so working the brands harder is more about "maximising capabilities" rather than simply increasing raw unit sales. Furthermore "maximising capabilities" refers to the capabilities of the consumer product team and the company as a whole. With volumes already good, this is about putting existing strengths together with as yet un-maximised potential.
So does this have something to do with fact that Goodyear Dunlop is in the either enviable or challenging (depending on which way you look at it) position of having two premium brands? In a word, yes. Sales volumes across both brands are good, but separate them out and asses them on the basis of being two independent premium brands and there is said to be "room for improvement".
According to Harley, future improvement will come from continuing and developing what are already strengths, by continuing development within existing retail channels, by further continuing relational dialogues with wholesalers. In other words it is all about becoming "even easier to do business with".
Harley points to customer evaluations of the company's performance as evidence that customer satisfaction is already high. However, moving forward means "staying ahead of market evolution" too. Or, to put it another way, if the company is easy to do business now, becoming even easier to do business with ultimately means being "the easiest to do business with in the industry".
Working smarter
It is not about massive growth or numerous changes, he continues, but rather it is about tweaking the right things. For example Goodyear and Dunlop already have well defined differences in the eyes of consumers and therefore business customers should have a clear idea about which consumer to sell which product to. (As an aside, Harley confirms that despite the comparatively recent talk regarding the potential dissolution of the Goodyear/Sumitomo Dunlop joint venture in Europe, nothing is changing relating to the way the company works with the Dunlop brand in the continent). In sum it is about making sure "our customers have good value", Harley continues.
What about a greater emphasis on the company's group brands such as Fulda, Sava and Debica? This after all is a well-trodden path that competitor Bridgestone has recently taken with the rejevunation of its US-originated Firestone moniker over here. This is a quick one to answer. Fulda, Debica etc are all there, but all part of the line-up, but there are no plans to do anything like this at this time.
What about value improvement – that is achieving higher retail prices and/or offering better margins? "Part of development is about how we make fair value for our products" and, Harley continues, this can equate to "growing margins for us and our customers."
Working longer?
Following an interesting and informal discussion on the whys and wherefores of work/life balance in all kinds of working environments, conversation moved on to the inevitable – what are Harley's personal plans for this role? Does he plan to stick around or will he be move internationally at the next reshuffle? "I was at BP for 13 years in a number of regional and global jobs. I could still be there," he explains, suggesting he has now plans of shifting focus any time soon. He reasoning – as the broader conversation suggested – is that he isn't motivated by the idea of spending three out of four weeks a month on the other side of the continent or even in a different continent. Rather this latest move is a conscious decision to work in the UK and Ireland. That doesn't mean he won't get seconded onto European projects, but this – he concluded – was never part of the original plan.