Michelin's overhauled US truck tyre website goes live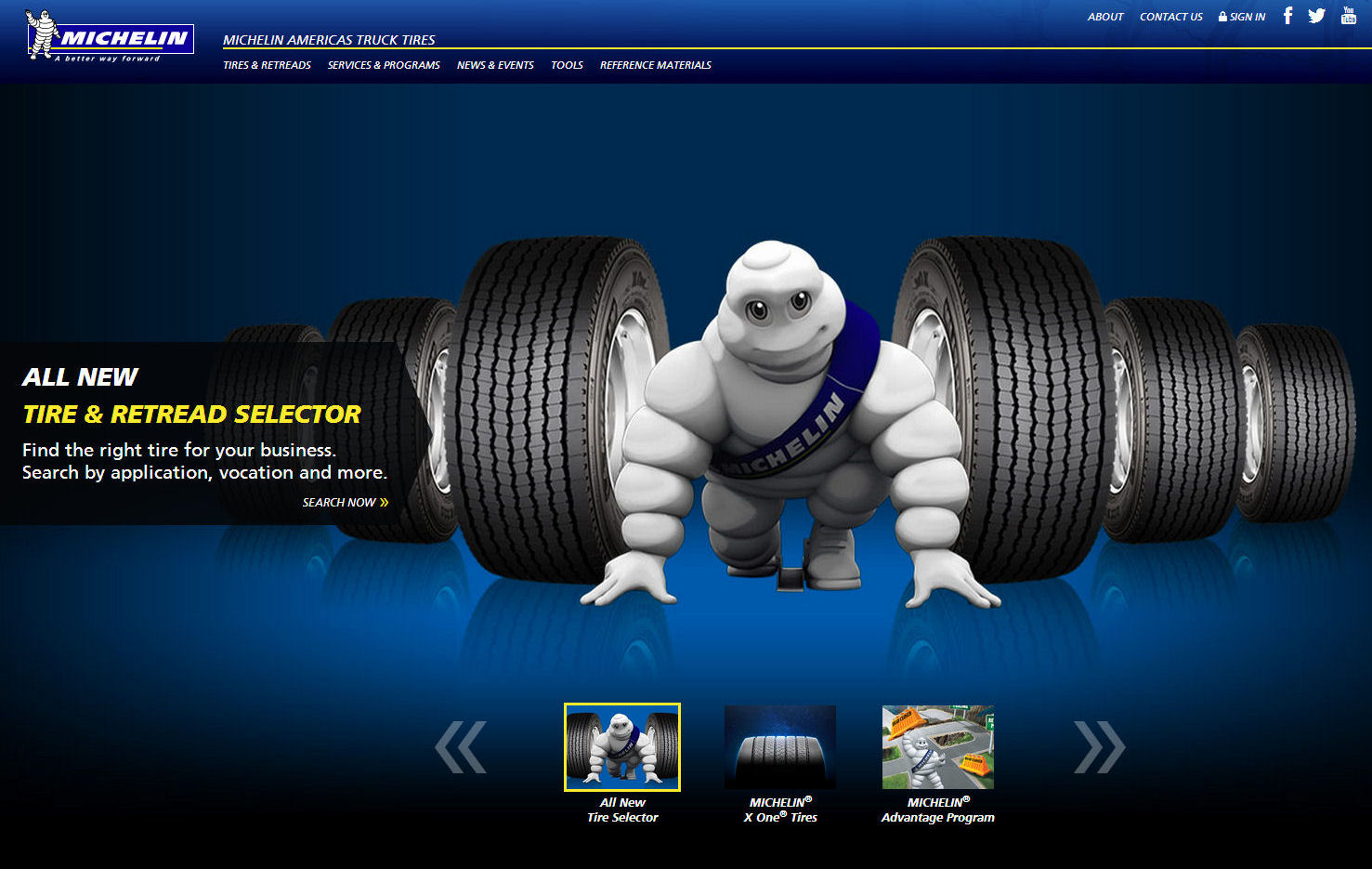 With the launch of its new MichelinTruck.com site, Michelin Americas Truck Tires says it has introduced some industry-first features, including a retread selector. It also says the refreshed website is more customer-driven and mobile-friendly than the previous incarnation.
The site is accessible on all mobile devices and Michelin says it includes a more advanced tyre selector with optimised search and tyre model comparison functions. As mentioned, the site now includes a retread selector that indicates which retreads will fit on a particular tyre casing. Information from the site can be printed or shared via social channels or e-mail, and new features allow customers to create an account with which they can save and recall activities from a previous visit. Other key features include online tools that include fuel and mileage and weight savings calculators.
"Our goal for the new site was to provide a robust user experience for our customers, with information and tools to assist their decision making and trucking operations," said Bianca Hogan, US country marketing manager, Michelin Americas Truck Tires. "Our customers will especially appreciate the new tyre and retread selectors as well as the calculators that help estimate improvements to their bottom line."